The cybersecurity landscape is constantly evolving. New security threats pop up daily, and threat actors can be an employee in the next cubicle or a blackhat hacker in a coffee shop in Bangkok.
Additionally, cybersecurity has real-world implications that reach far beyond the boardroom — everything from Internet-connected teddy bears to the stability of world governments is impacted by cyber. As such, it's more important than ever that everyone in your organization is up to date on the latest security trends and information.
To this end, we put together a list of our top 12 TED Talks on cybersecurity. These discussions touch on everything from how to create a strong password to the impact hackers have on world peace. The talks inform, inspire and engage — and they might just change how you look at your organization's cybersecurity.

In a landscape of ever-evolving, ever-improving threats, is your business ready to face the next one? Take our risk assessment to find out.
We're Varonis.
We've been keeping the world's most valuable data out of enemy hands since 2005 with our market-leading data security platform.
How it works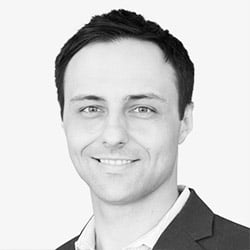 Rob Sobers
Rob Sobers is a software engineer specializing in web security and is the co-author of the book Learn Ruby the Hard Way.