Varonis for Windows and NAS
Automatically discover sensitive data, right-size permissions, and detect abnormal behavior.
Trusted by 7,000+ companies worldwide
Prevent sensitive data exposure.
The
average employee
can access 17M files on their first day. When you can't see and control who has access to sensitive data, one compromised user or malicious insider can inflict untold damage. Varonis reduces data exposure at record-breaking speeds.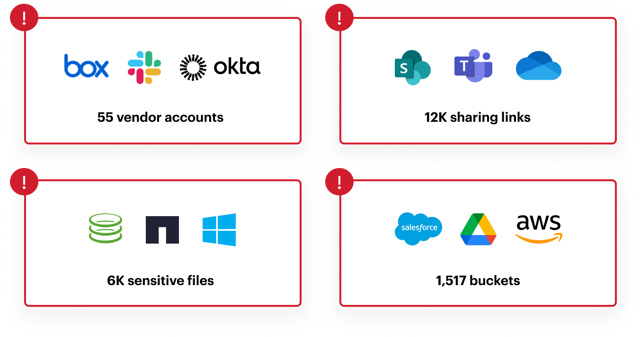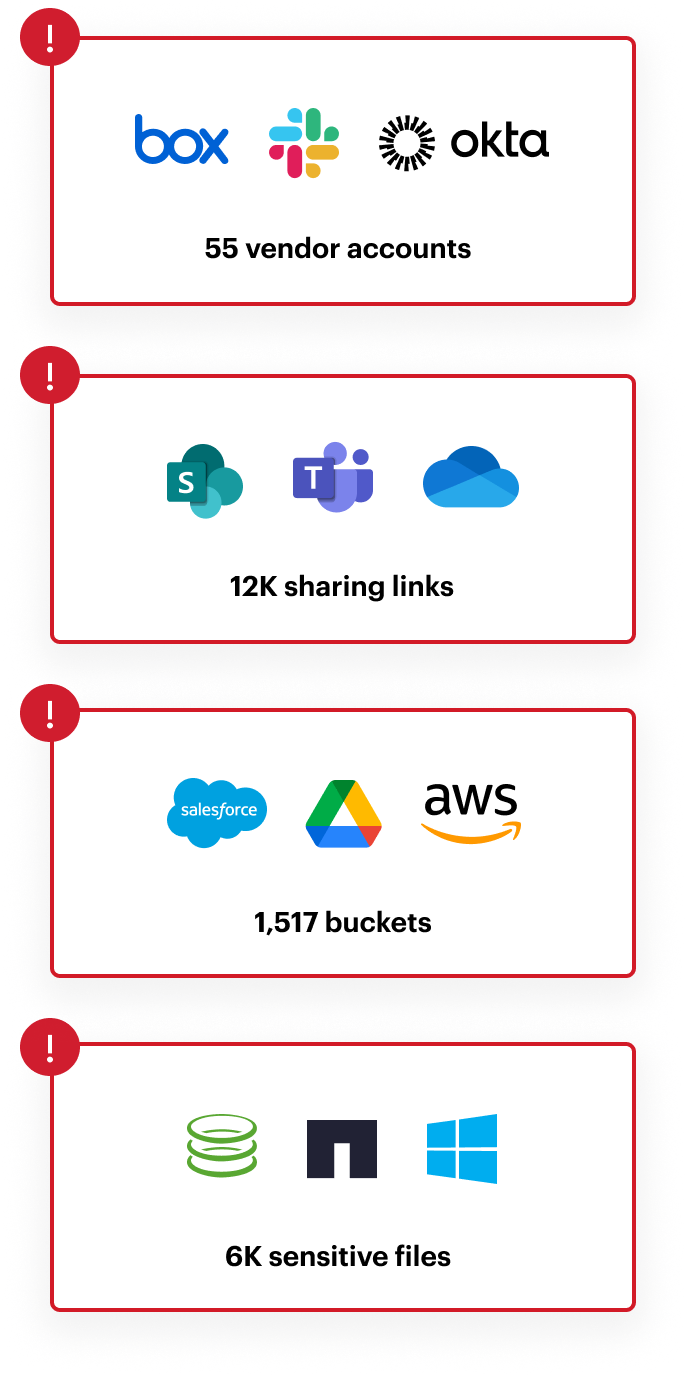 Classify
Sensitive data classification
Our vast library of data classification policies finds sensitive data hidden in your Windows file shares and NAS devices. Varonis goes beyond regular expressions with proximity matching, negative keywords, and algorithmic verification to generate high-fidelity results.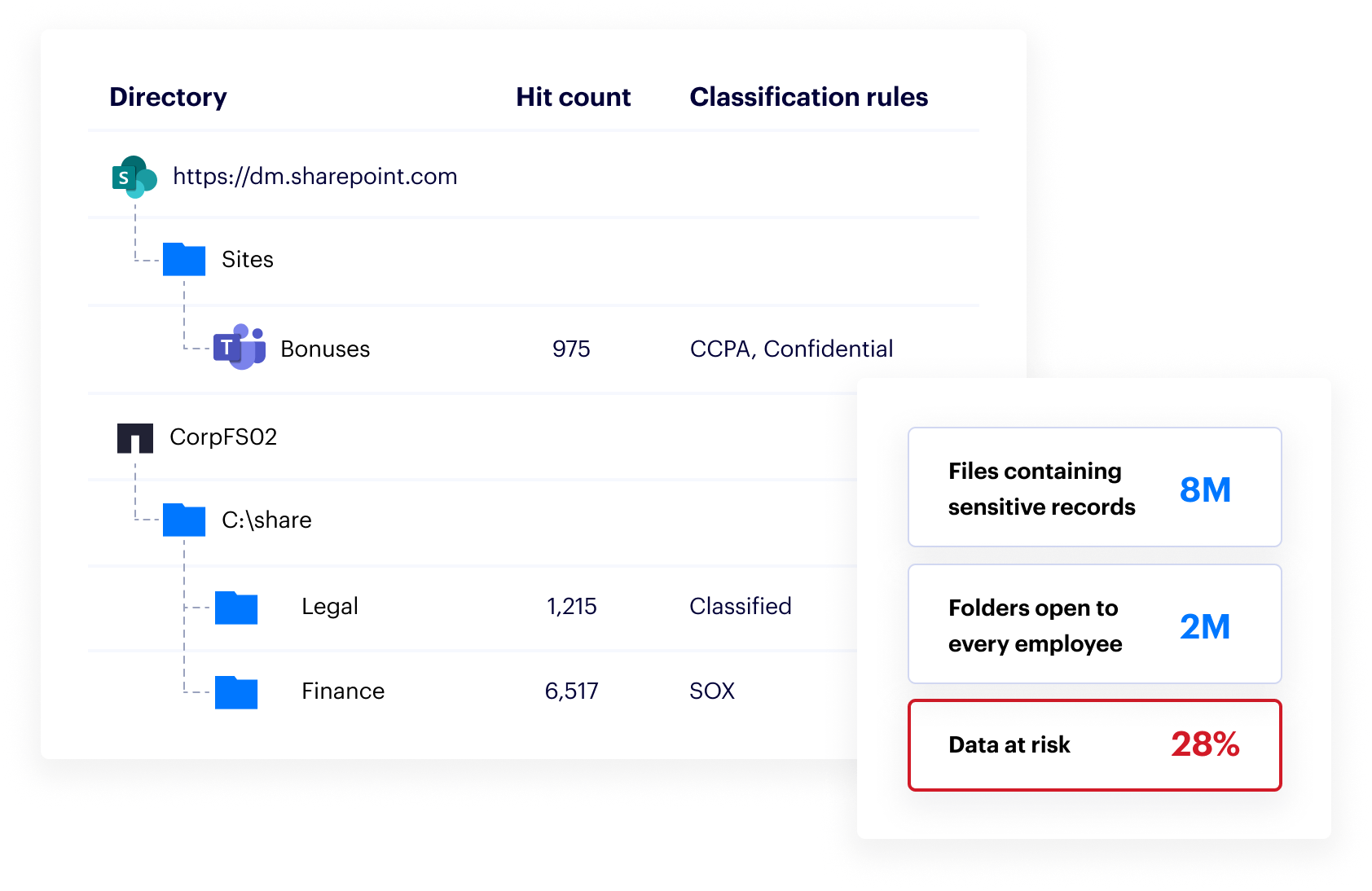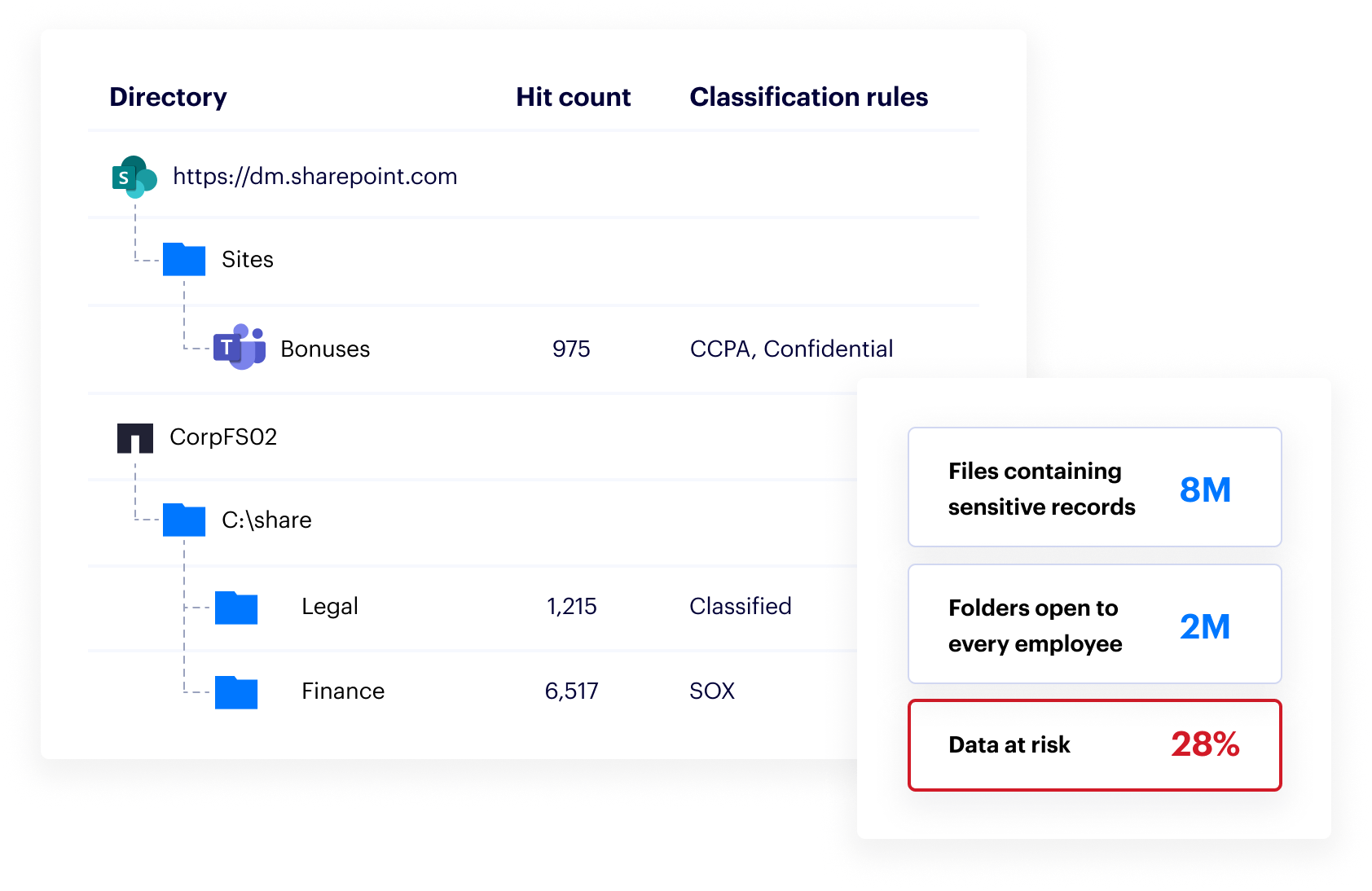 Protect
Automated labeling
Use Varonis' classification results to find and fix files that have been misclassified by end users or not labeled at all. Easily enforce data protection policies, like encryption, with labels.
Remediate
Least privilege automation
Effortlessly remove data exposure from excessive permission sets like the "everyone" group and domain users. Varonis determines who needs access to data and who doesn't, and then automatically replaces high-risk groups with tightly-managed groups — reducing your blast radius without interrupting business.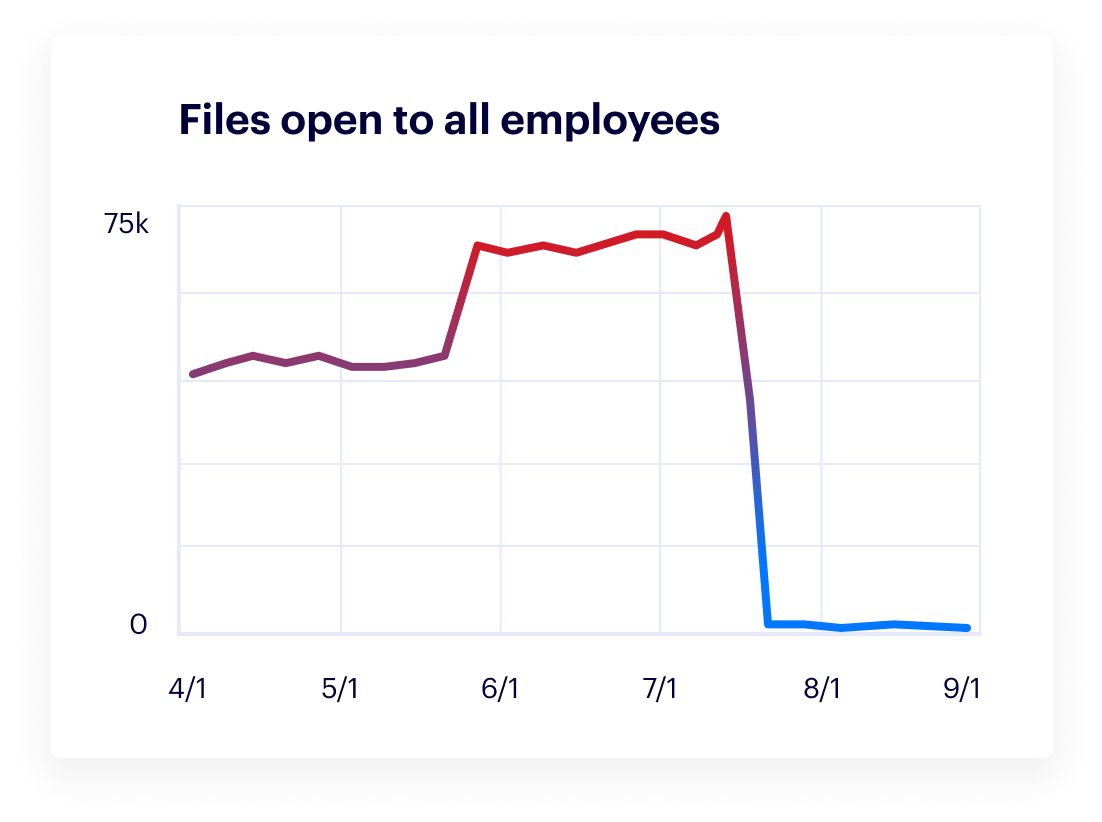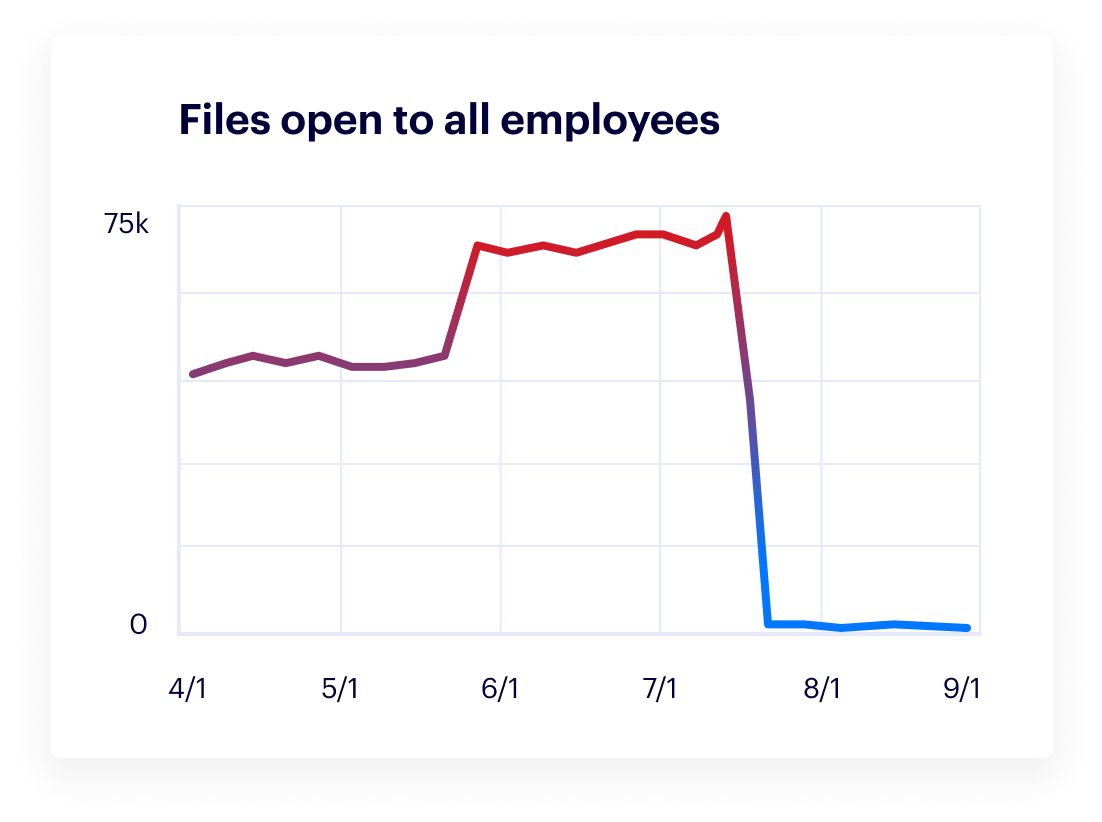 Protect
Data security posture management (DSPM)
Varonis shows you where sensitive data lives, if it's exposed, and how it's being used. Get a real-time view of your data security posture and drill into any user or group to see exactly what data they can access across your entire environment.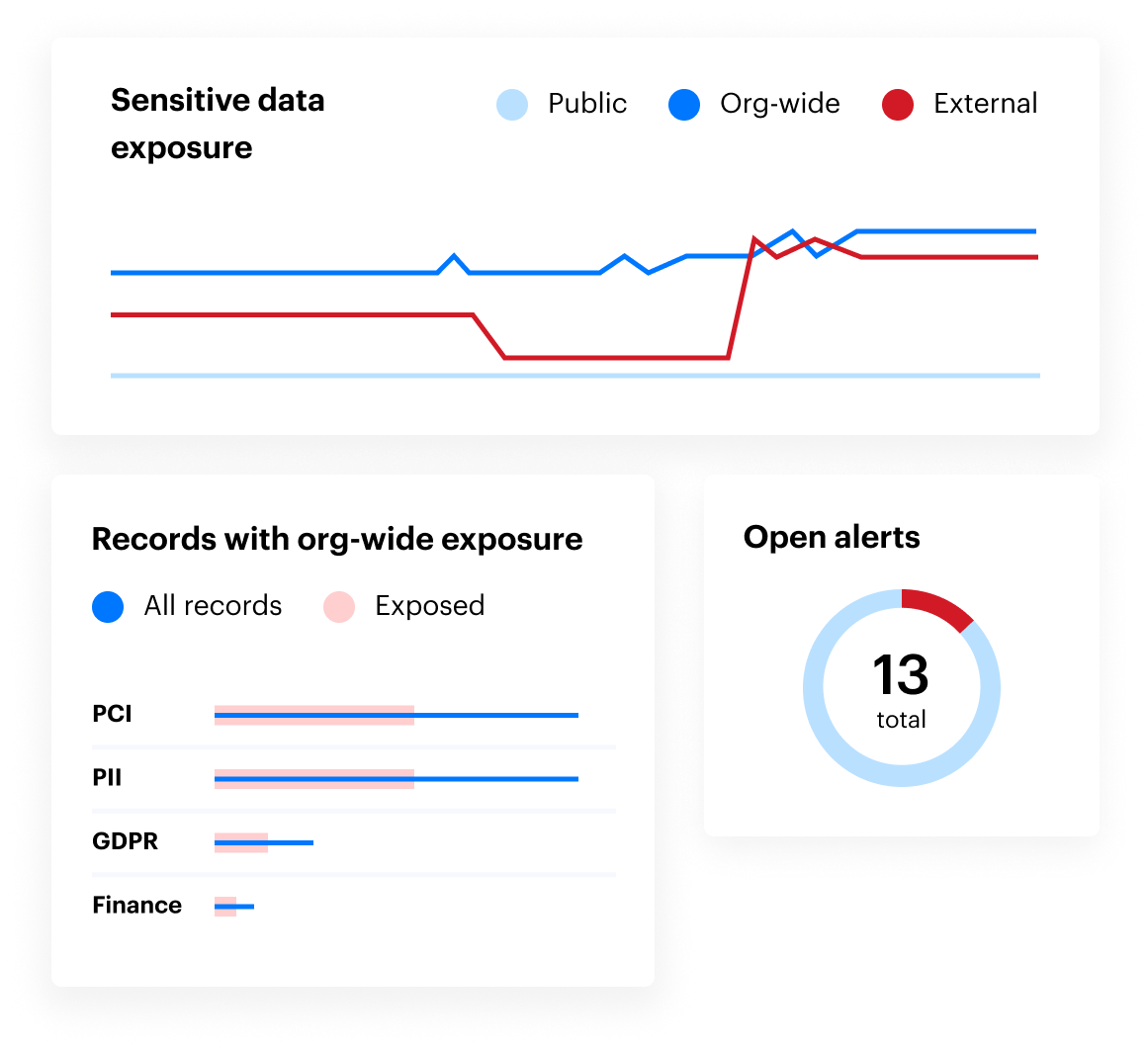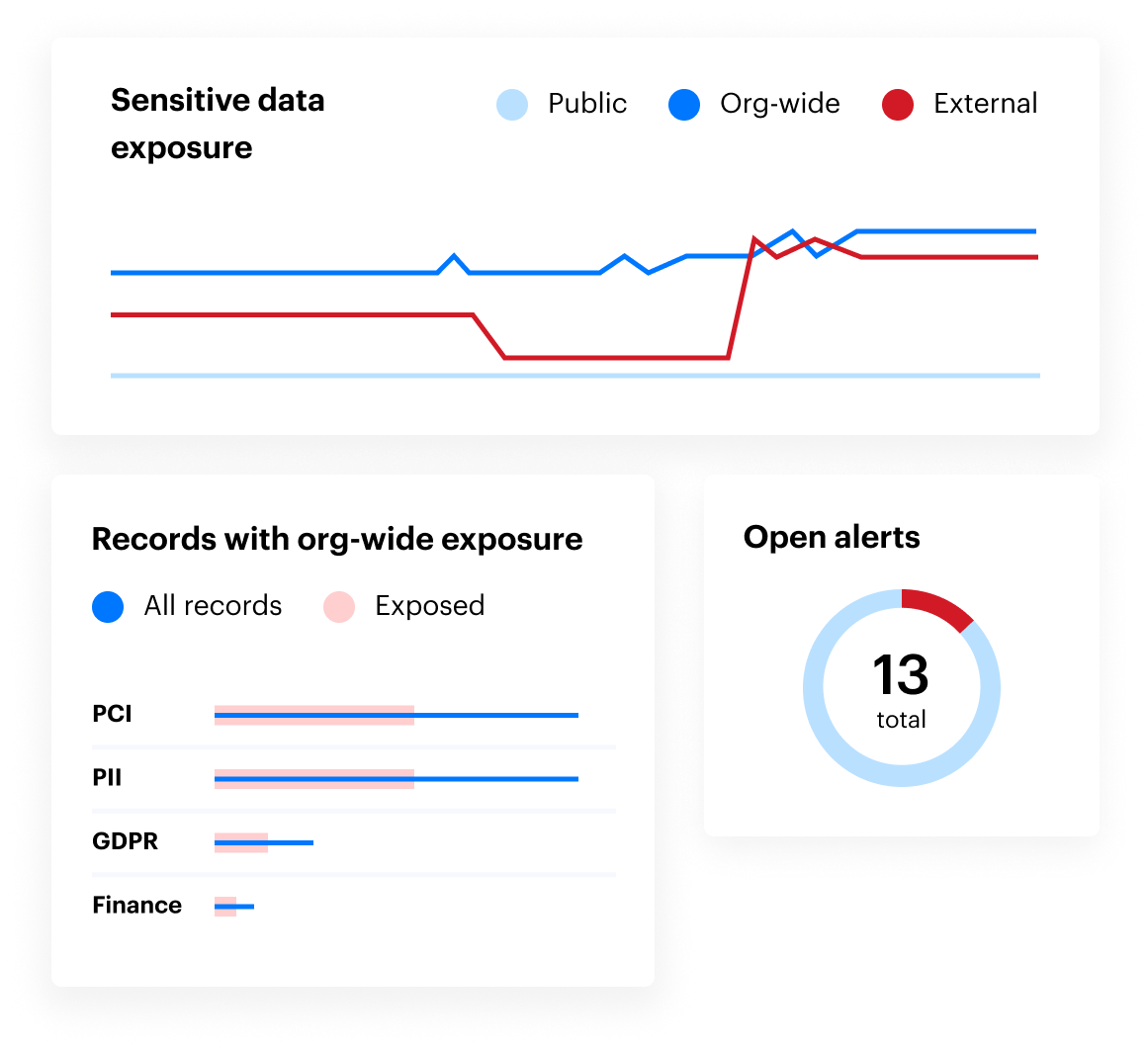 Detect
Data activity auditing without raw logs
Varonis monitors SMB/CIFS shares without requiring native auditing. We capture all the critical events you need — such as read, move, modify, and delete — accelerating cross-platform security investigations for cloud and on-prem environments.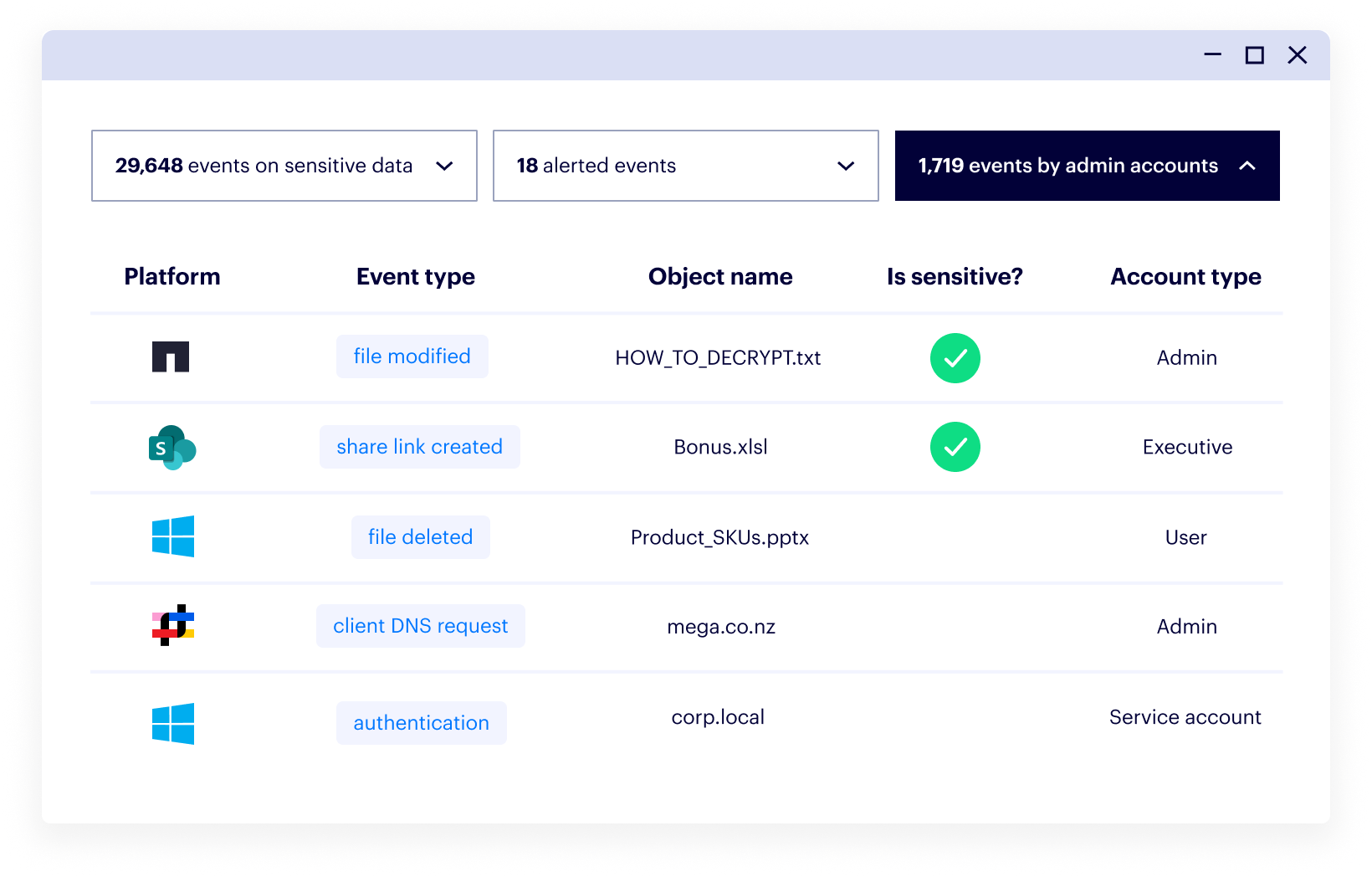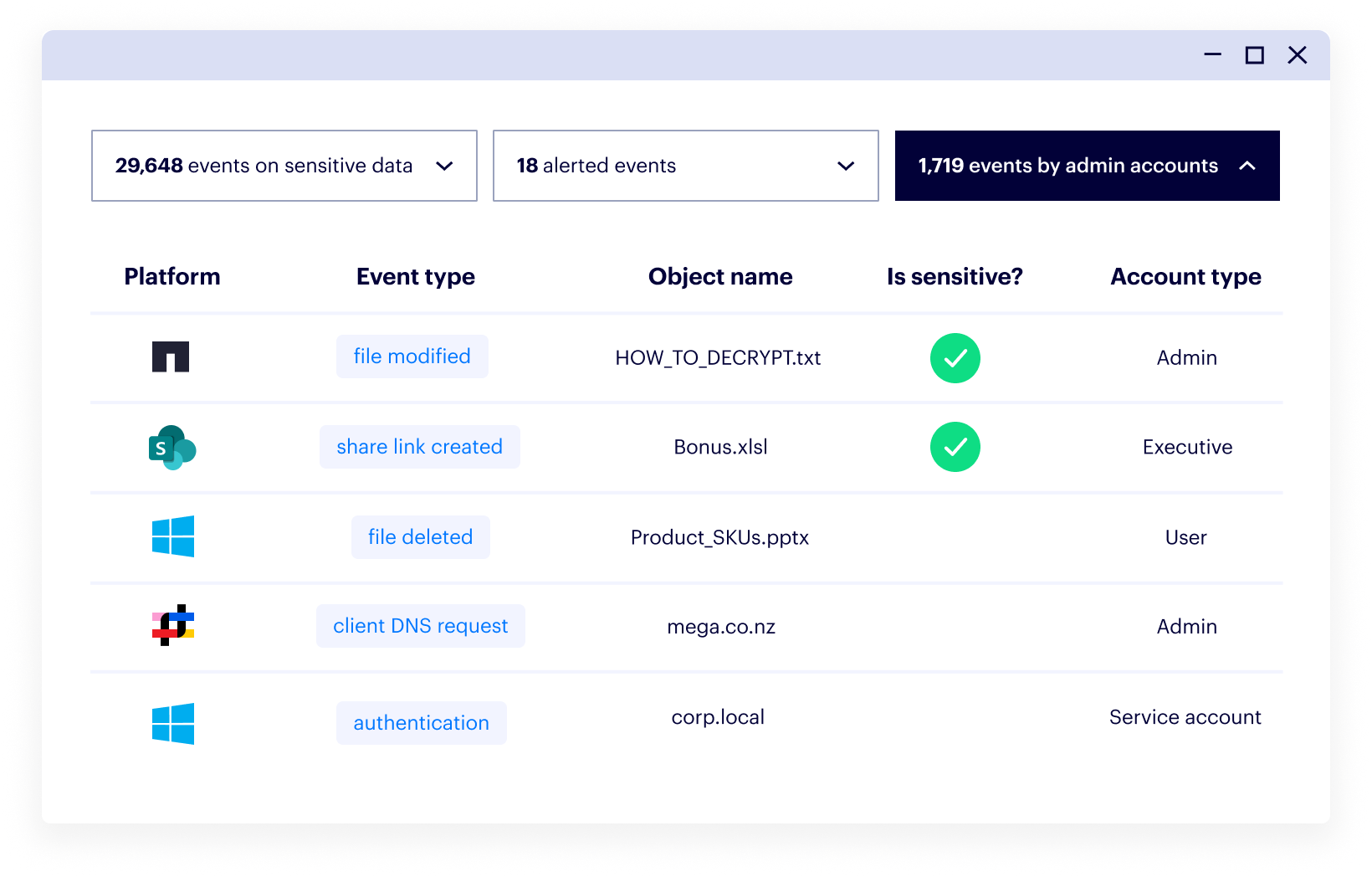 Detect
Data-centric UEBA
Varonis' behavioral-based threat models detect abnormal data activity in real time — stopping threats to data before they become breaches. Our UEBA augments NAS backup capabilities for comprehensive ransomware protection.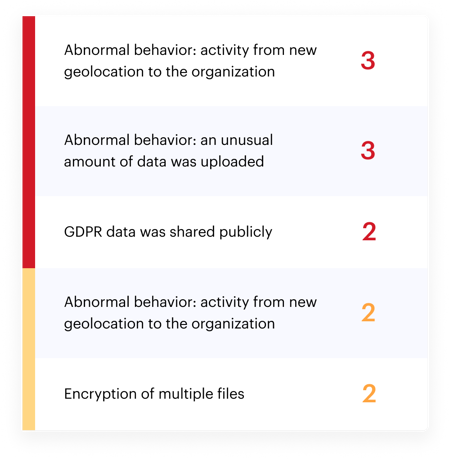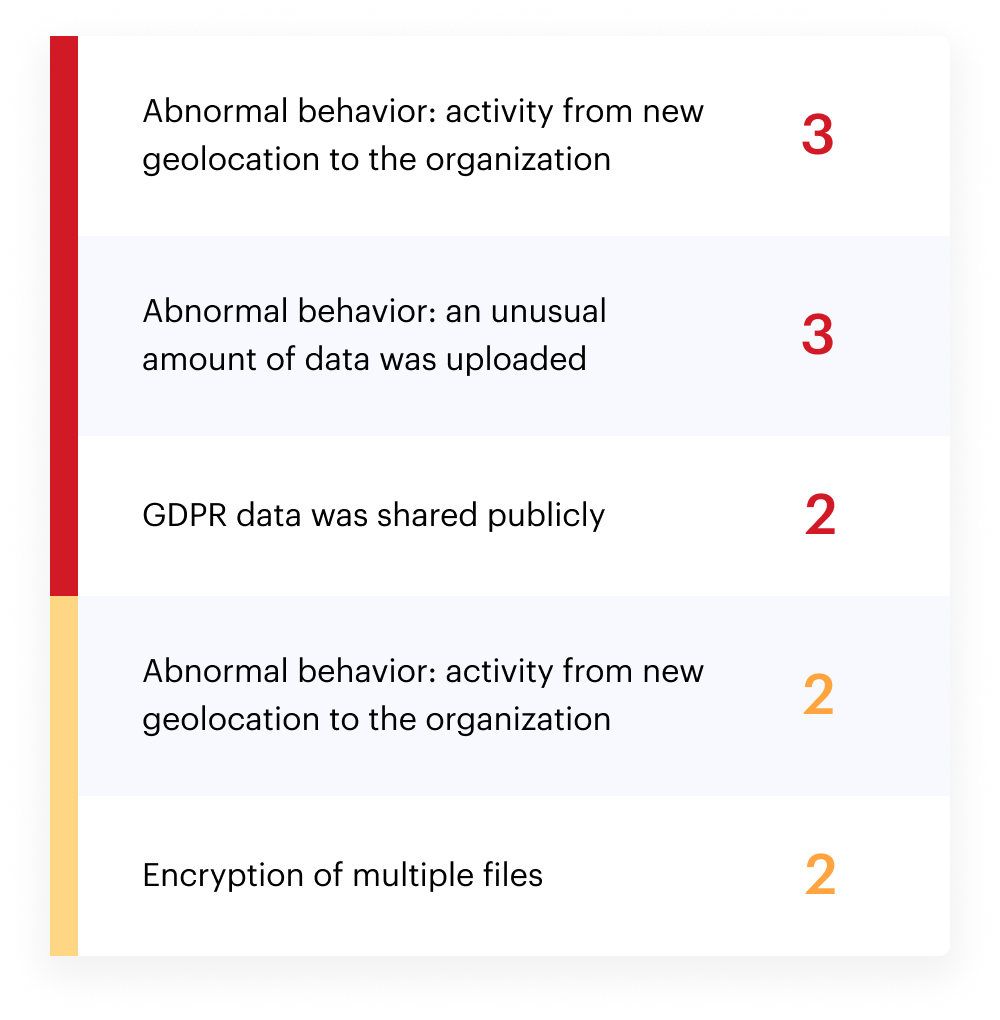 Integrations
Protection for your Windows and hybrid NAS ecosystem
Key features
Permissions management
Varonis provides a bidirectional view: just double-click on a folder, site, or mailbox to see who has access or click on a user or group to see everything a user can access — across all your data stores.
Stale data removal
Use pre-built policies or customize your own to remove stale data and optimize storage costs.
Automatic threat response
Varonis performs methodical interventions to stop an attack in its tracks and limit the damage. Connect Varonis to SOAR tools in your tech stack for automated, efficient incident recovery.
Privileged account discovery
Auto-discover executives, service accounts, and admins based on user behavior, group memberships, and other metadata.
Incident response team
Our team of security experts and incident responders is available to help customers and trial users alike with investigating security incidents.
Get started with our world-famous Data Risk Assessment.
Critical findings report
1x1 with a data security expert
Full access to the entire Varonis Data Security Platform
Get started in 15 minutes