The Varonis Data Security Platform now supports monitoring, alerting, and data classification in Nutanix Files, providing increased visibility and security over unstructured data.
Monitor and secure Nutanix Files with Varonis
Nutanix Files is a scale-out NAS solution for unstructured data built to handle billions of files and tens of thousands of user sessions, keeping vast amounts of metadata on stored files. Metadata includes full user audit trails, access control lists, and file properties like size and access dates. Nutanix File Analytics provides insights to analyze this data at a glance and drill down into the data's history to spot anomalies and trends.
Varonis' behavioral-based alerting extends these capabilities by analyzing data activity, authentication events, and perimeter telemetry. We combine these elements and compare them against users' baseline profiles to detect behavioral abnormalities that could indicate a threat and deploy automated responses when alerts are triggered to stop threats in their tracks. Varonis helps mitigate the impact of breaches by identifying sensitive data, mapping out permission structures, and locking down open access to data at scale, helping secure what matters most— your data.
How it works
Varonis integrates with Nutanix Files by leveraging our native auditing API to collect and log user activity like file reads, deletes, and permission denials in real-time. We crawl Nutanix file shares to collect folder structure, user permissions, and file content to identify sensitive data and reveal who can access it.

Learn More
If you're interested in learning more about how Varonis can help you monitor and secure your Nutanix Files environment, schedule a personalized demo today.
We're Varonis.
We've been keeping the world's most valuable data out of enemy hands since 2005 with our market-leading data security platform.
How it works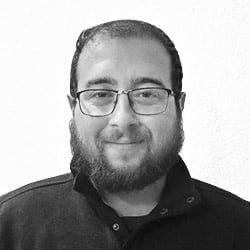 Nathan Coppinger
Nathan has always loved learning about cutting edge technology but didn't have the patience for coding. So, he found his niche as a microphone for the talented individuals behind the code.