Welcome to Speed Data: Quick Conversations With Cybersecurity Leaders. Like speed dating, our goal is to capture the hearts of CISOs with intriguing, unique insight in a rapid format for security professionals pressed for time.
The importance of teamwork is prevalent when you're talking to Michelle Griffey, Chief Risk Officer for Communisis. It's that focus Michelle relies on when hiring new team members and when faced with the biggest challenge in her role — securing clients' critical information.
Michelle chatted with Speed Data host Megan Garza about why it's so crucial to lean on others for help, how the widespread adoption of AI can be a good — and bad — thing, and why being referred to as a "nerd" is the highest compliment you can receive.
As the Chief Risk Officer for Communisis, Michelle Griffey's mission is to ensure her clients' information stays in good hands.
"We flow a lot of personal data and a lot of information about people that is quite sensitive," she said. "Losing that type of data worries me for our clients' customers." And Michelle's job is to make sure that doesn't happen.
The Six Sigma Black Belt and cybersecurity veteran manages information security and cyber risk functions for the worldwide communications provider. Before joining Communisis in 2016, Michelle worked for more than 15 years at Lloyd's Banking Group, where she oversaw risk for business services, including high-severity incidents and crisis escalations.
Advancements in AI
During her career, Michelle has witnessed major changes in the technology industry, including the rise of artificial intelligence.
"It's going to be interesting to see where AI takes us," she said. "From a scam's perspective, you're already seeing deep-fakes, but how AI drives into creating attacks that people don't recognize… I think that's going to be interesting." Michelle went on to explain that while there are real-world benefits to using artificial intelligence, the reward doesn't come without some risk.
As consumers, we hook onto things — 'Oh, this is great! Look what it can do for us!' — and AI has come upon us so quickly with very little regulation, but the bad actors can use it just as easily as the good people.
The threat of malicious actors is why Michelle is so discerning when it comes to hiring team members. Not only do new hires "have to have a team fit," but they must also possess the technical skills required for the job and have a large dose of tenacity.
"It's hard," Michelle said. "You've got to keep going, and having insatiable curiosity is helpful because you'll keep thinking about, 'What could that be?' and 'What am I seeing there?'"
Teamwork makes the dream work
When it comes to addressing a vulnerability or threat, Michelle's best advice is to lean on that team of tenacious colleagues and never be afraid to ask for additional help.
"Bring as many people as you need in," she said. "From a Varonis perspective, I know we've drawn on you guys on a number of occasions when we've had a fear that we're seeing something. Draw on all the support you have because you're not going to be able to answer it alone, and if you try, you may miss an additional risk. You never know what's going to happen."
What you should do now
Below are three ways we can help you begin your journey to reducing data risk at your company:
Schedule a demo session with us, where we can show you around, answer your questions, and help you see if Varonis is right for you.
Download our free report and learn the risks associated with SaaS data exposure.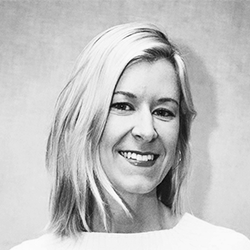 Megan Garza
Megan is the content editor for Varonis and an avid fan of all things AP style. When Megan's not debating whether "cybersecurity" should be one word or two, she loves to travel with her husband and dote unhealthily on their pitbull, Bear.