Welcome to our new video interview series, Speed Data: Quick Conversations with Cybersecurity Leaders. Like speed dating, our goal is to capture the hearts of CISOs with intriguing, unique insight in a rapid format for security leaders pressed for time.
This week, we caught up with our very own Matt Radolec, Senior Director, Incident Response and Cloud Operations for Varonis. Matt sat down with Content Editor Megan Garza to discuss the future of cybersecurity, the rise of ransomware-as-a-service (RaaS), and what security risks keep him up at night.
In a year already saddled with high-profile breaches and ransomware strains, Matt Radolec, Senior Director, Incident Response and Cloud Operations for Varonis, predicts this will be the year organizations double-down on their cloud security efforts or reexamine the steps they've taken to protect their org thus far.
"There's a lot to come in the future of 2023 around cloud security posture management and what it means to be secure in the cloud."
In the past, companies typically focused on defending against APTs and nation-state attacks, which Matt said are still legitimate threats to organizations. However, in recent years, he has noticed a change in cybersecurity risk around the commoditization of cybercrime.
"You can rent hackers and get malware and ransomware toolkits for rent that have help desks and supports," Matt said. "It has become a business — the biggest things that've changed is just how easy it is to be a cybercriminal."
With the popularity of RaaS growing, combined with the increase in complexity of the environments organizations operate in (cloud, on-prem, IaaS, etc.), today's security leaders have a lot on their plate.
The amount of things a CISO has to look after is going up at an exponentially increasing slope," Matt said. "The job is going to continue to get more and more complicated as they start to operate in more places.
Having been interested in cybersecurity and computer science since a young age, Matt enjoys the fast-paced nature and complexity of IT and the security industry. Still, he admits there is a dark side to cybersecurity — such as threat actors having a fire sale (a major cyberterrorist attack) — which can cause him to lose sleep.
"The things that keep me up at night are the things that would truly impact all of our lives, which would be attacks on our nation's critical infrastructure, utility providers, and all the connected resources in our supply chain," he said. "Things that would damage our day-to-day life are the things that I think and worry about the most."
But as Matt likes to mention during his fan-favorite State of Cybercrime series, it's not all bad news.
"If you can… understand the technical challenges: the vulnerabilities, the exploits, the attackers, their techniques, their tactics, their protocols, you're going to be an unstoppable security leader."
Knowledge of cybercrime, risk management, and how to protect your company's data is what we do at Varonis. Our mission is to provide our customers with effortless outcomes using cutting-edge automation.
Watch the full episode with Matt above or on our YouTube channel.
What you should do now
Below are three ways we can help you begin your journey to reducing data risk at your company:
Schedule a demo session with us, where we can show you around, answer your questions, and help you see if Varonis is right for you.
Download our free report and learn the risks associated with SaaS data exposure.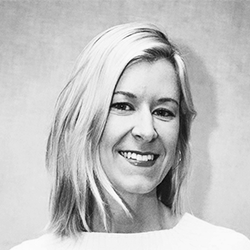 Megan Garza
Megan is the content editor for Varonis and an avid fan of all things AP style. When Megan's not debating whether "cybersecurity" should be one word or two, she loves to travel with her husband and dote unhealthily on their pitbull, Bear.