Varonis introduced an exciting new cloud-hosted solution that brings our data-centric security approach to AWS, Box, GitHub, Google Drive, Jira, Okta, Salesforce, Slack, and Zoom!
Kilian Englert and Ryan O'Boyle from the Varonis Cloud Architecture team answer audience questions from the Virtual Connect event about our brand- new solution.
Want to get in on all the fun and excitement?
👋The full version of "Meet DatAdvantage Cloud: Data-centric security for SaaS & IaaS" is available to watch.
👉And if you'd like to learn more about DatAdvantage Cloud or schedule a demo, please reach out to us.
We're Varonis.
We've been keeping the world's most valuable data out of enemy hands since 2005 with our market-leading data security platform.
How it works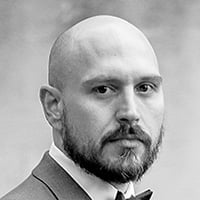 Kilian Englert
Kilian has a background in enterprise security engineering, as well as security solution selling. Kilian is a Certified Information Systems Security Professional (CISSP) and creates internal and public content on topics related to cyber security and technology best practices.