The coronavirus crisis presents a perfect storm for attackers. Routines have been upended, employees are remote, and many will work on unpatched personal devices. It only takes one compromised remote employee to turn your business continuity plan on its head.
Click to watch our security experts discuss what they're seeing on the front lines, and what folks can do.
If you'd like help understanding what you're seeing or not seeing, please click here to contact us.
We're Varonis.
We've been keeping the world's most valuable data out of enemy hands since 2005 with our market-leading data security platform.
How it works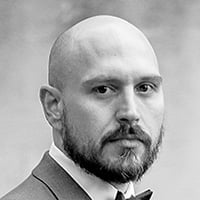 Kilian Englert
Kilian has a background in enterprise security engineering, as well as security solution selling. Kilian is a Certified Information Systems Security Professional (CISSP) and creates internal and public content on topics related to cyber security and technology best practices.