Proactive Incident Response
Varonis offers the brightest minds in offensive and defensive security, watching your data for threats. We investigate suspicious behavior, so you don't have to.
Trusted by 7,000+ companies worldwide
Prevent
We watch your alerts, so you don't have to.
Being connected to the Varonis SaaS Data Security Platform means that our team of cybersecurity experts can have eyes on your alerts. We'll watch your data and alert you if we see something alarming. We'll even help you investigate potential incidents — it's all part of the Varonis experience.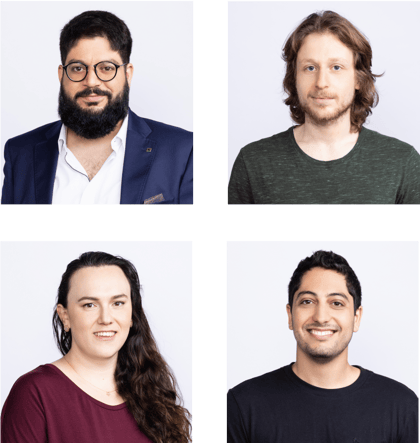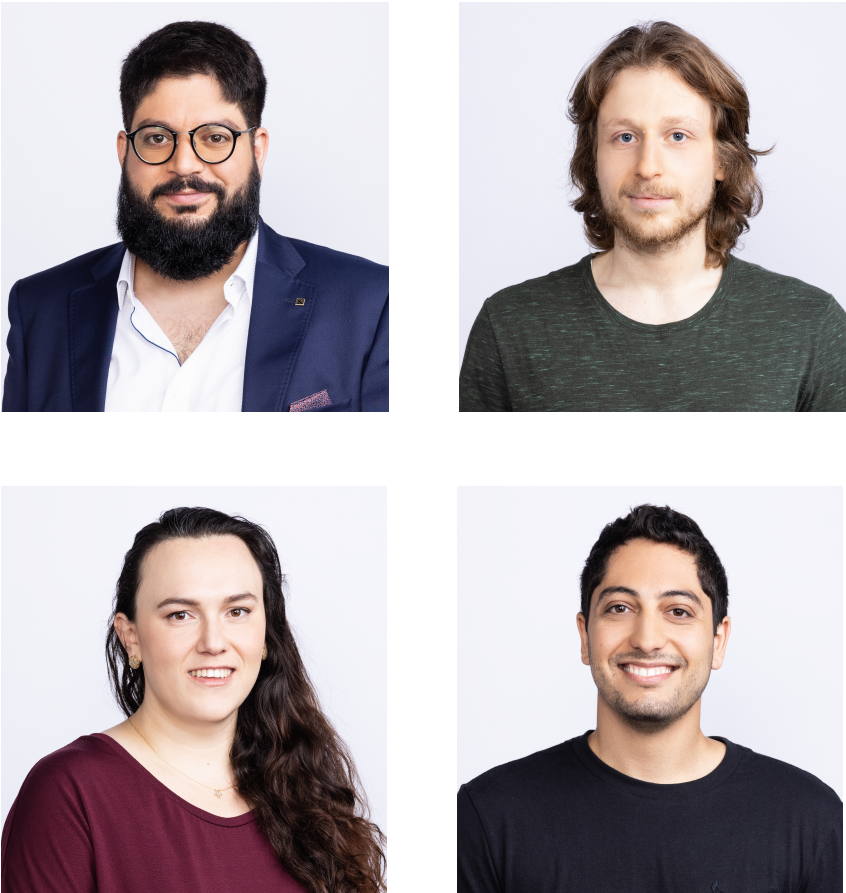 Detect
Continuous data monitoring and enrichment
Varonis creates a normalized record of every important action on your data — in the cloud and on-prem — without the need for endpoint agents. Admins and analysts have a complete history of files, folders, sites, permissions, mailboxes, and more at their fingertips.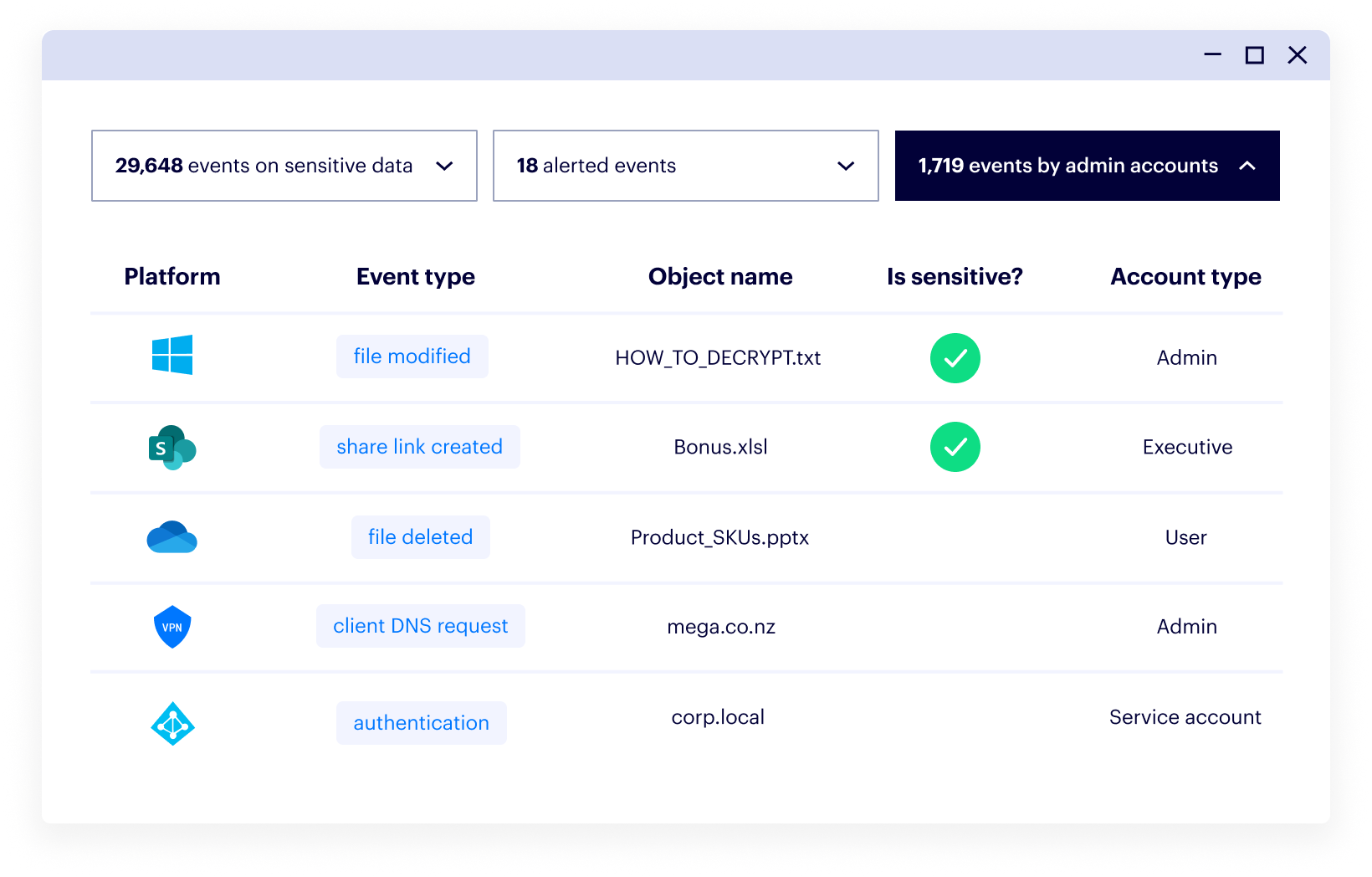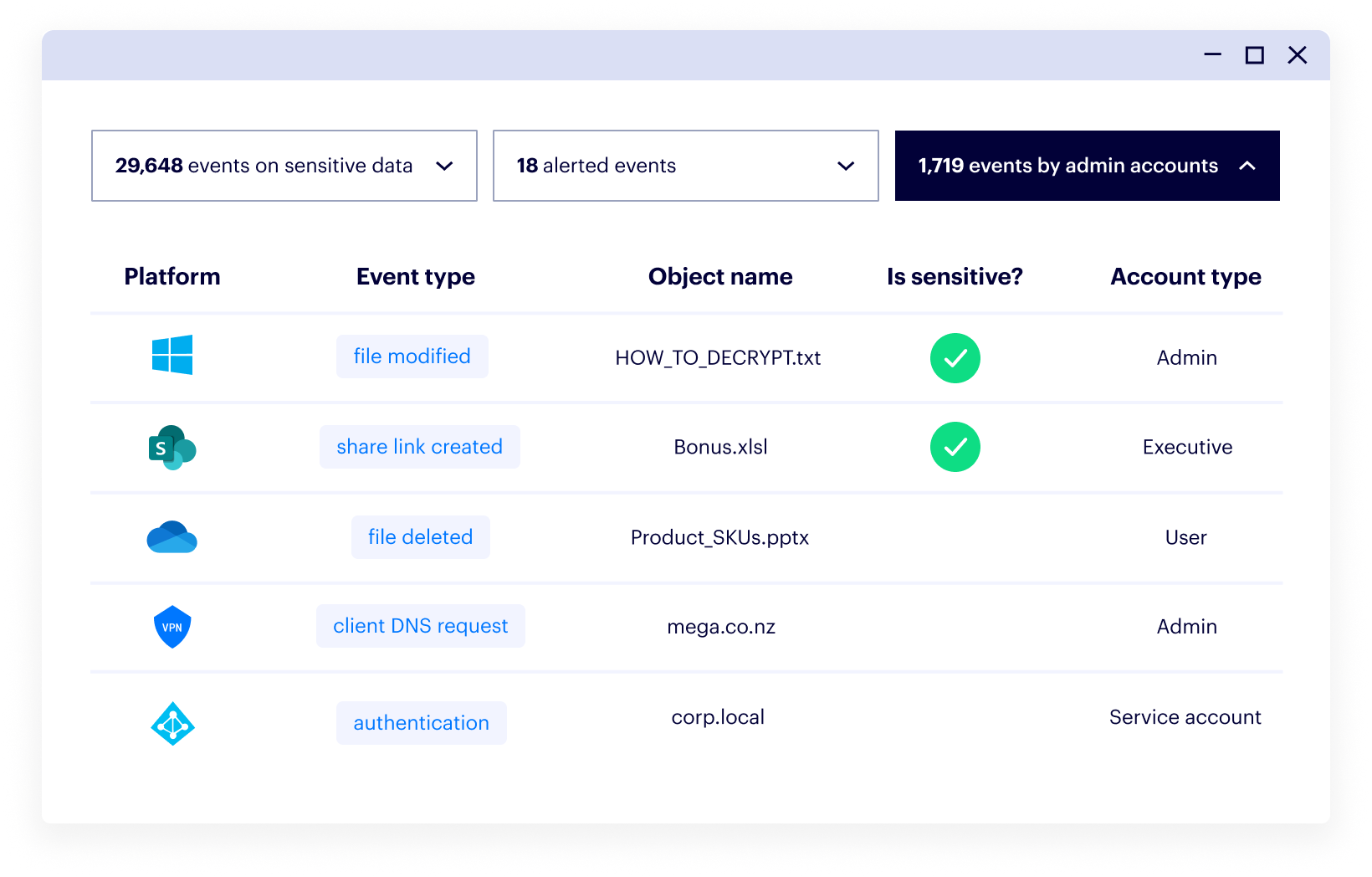 Remediate
Automatic response
With instant, automated responses, Varonis performs meticulous interventions to stop an attack in its tracks and limit the damage. Connect Varonis to the XSOAR tools in your tech stack via API-based integrations for automated, efficient incident recovery.
Detect
Live-updating threat models
Varonis' SaaS automatically ships new threat models to customers based on threats we're seeing in the wild. Our library of out-of-the-box threat models, plus our behavioral alerting that adapts to your organization through machine learning, means you'll detect threats others miss.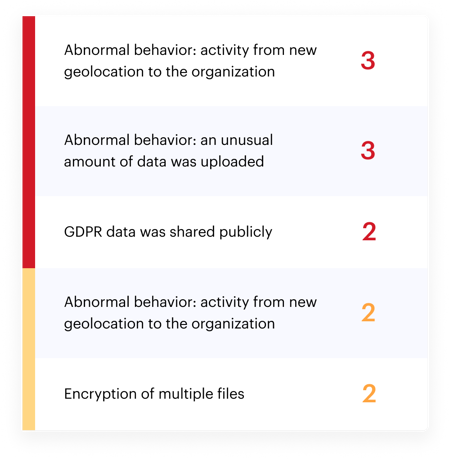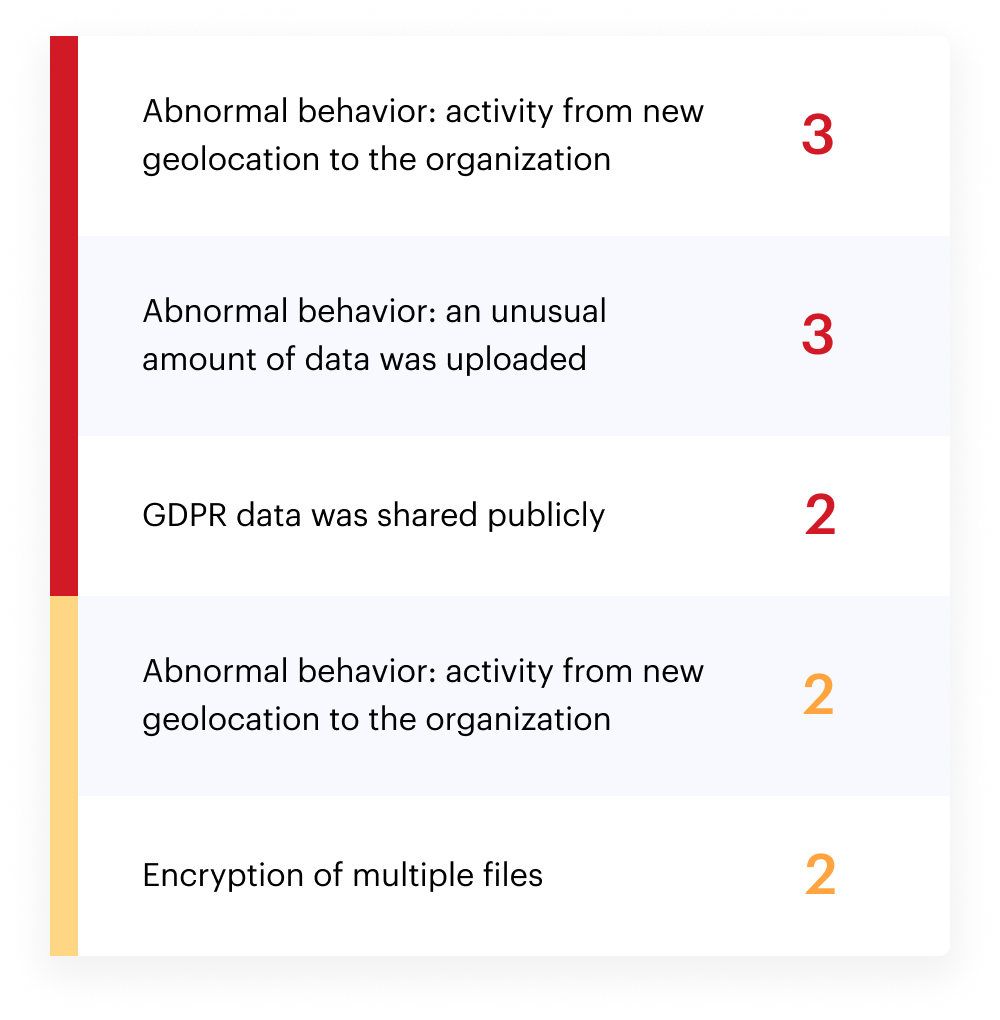 Prevent
Varonis Threat Labs
Our team of security researchers and data scientists are among the most elite cybersecurity minds in the world. With decades of military, intelligence, and enterprise experience, the
Varonis Threat Labs
team proactively looks for vulnerabilities in the applications our customers use to find and close gaps before attackers can. All these learnings are programmed into our platform to help you stay ahead of cyberattacks.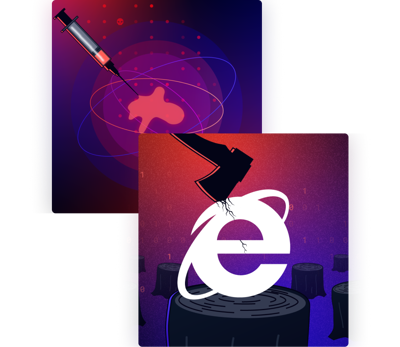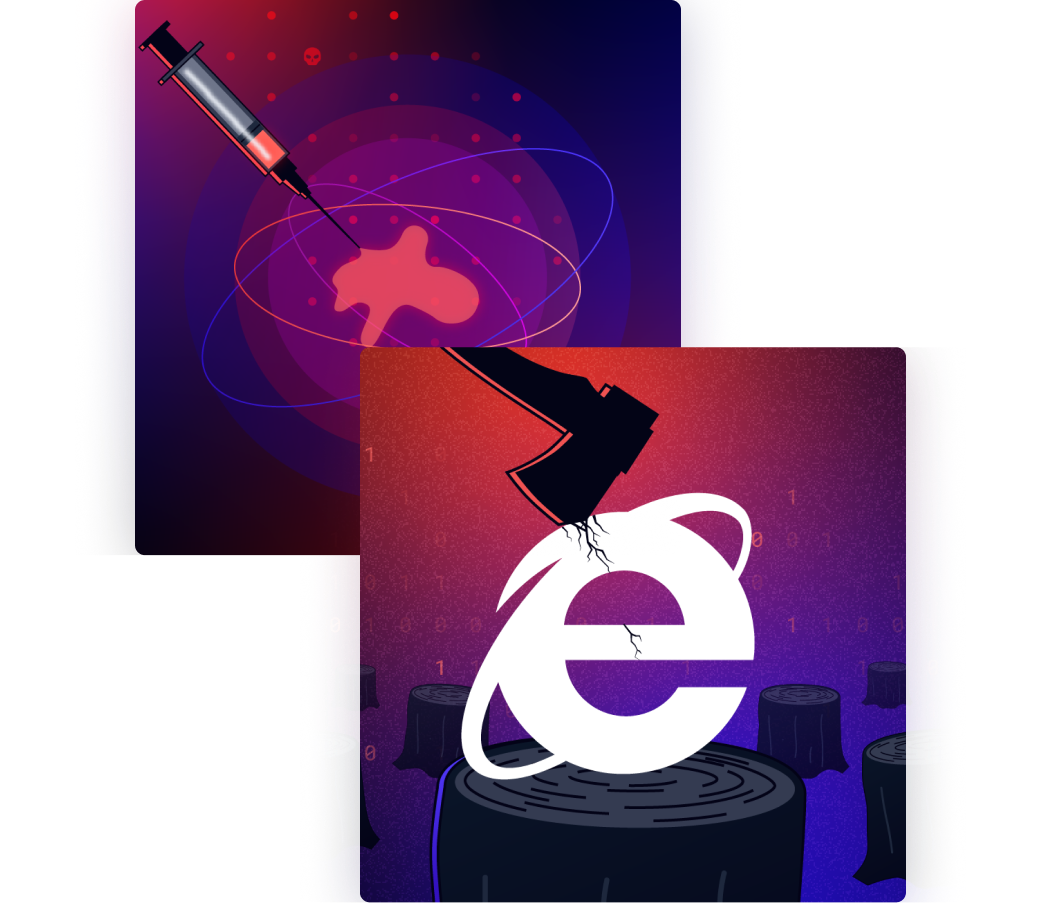 Integrations
Integrate with your existing security stack.
Varonis protects enterprise data where it lives — in the largest and most important data stores and applications across the cloud and behind your firewall.

View all integrations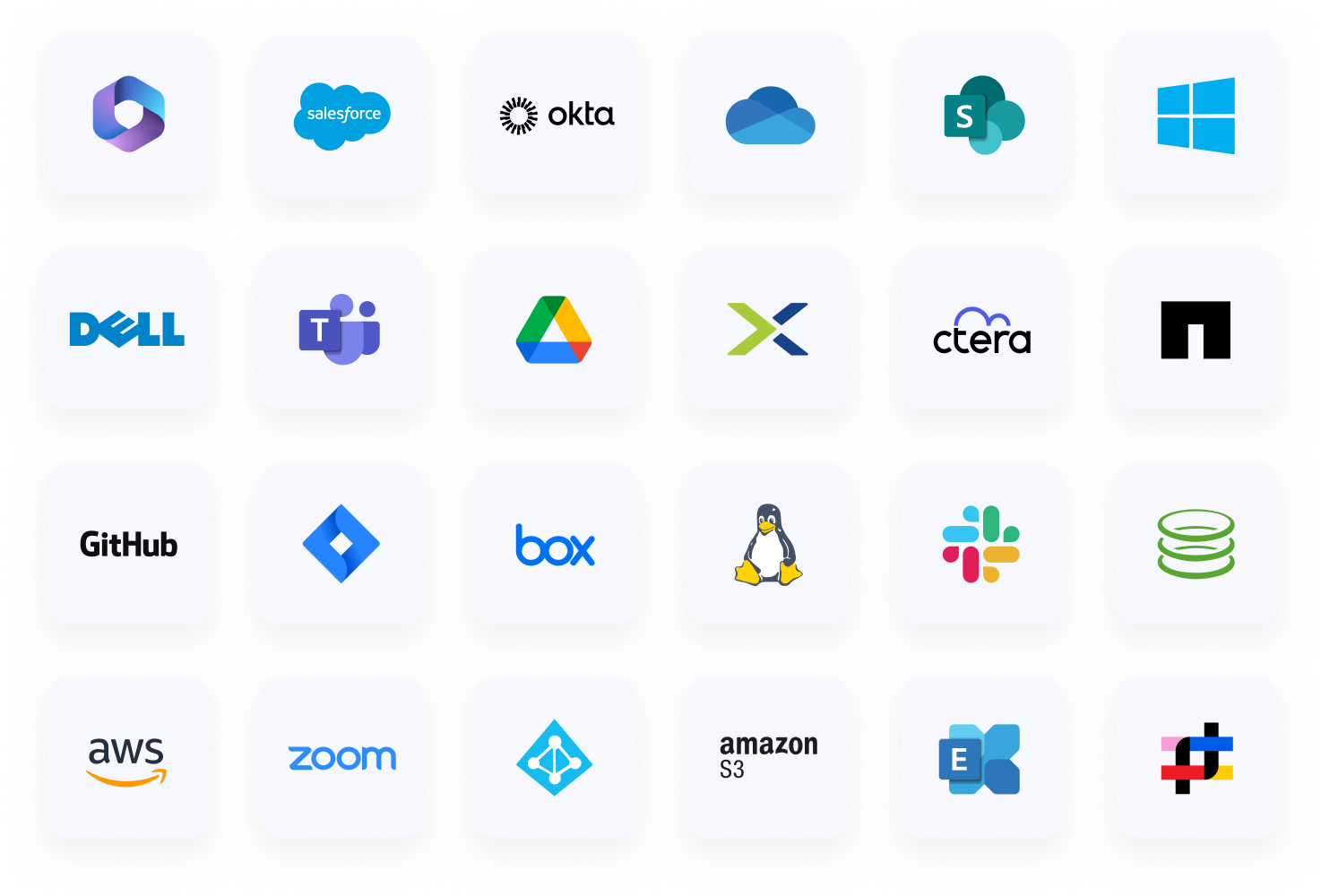 "I know that I can pick up the phone and call Varonis any time. Their context and insights provide comfort for my team. Speed, efficiency, and visibility are all important — but the people-side is equally important. Having the expertise of Varonis and particularly their incident response team has been invaluable."
Read case study
"Varonis feels like an extra security team member — it's great at telling me what I need to pay attention to without making a lot of 'false noise.' That's without mentioning the value of Varonis' Incident Response team. That's an extension of your security team right there. Varonis has the best support out of any vendor I've worked with."
Read case study
"The biggest thing for us is having the incident response team available and working with us on the security alert side of things. Honestly, Varonis is well worth the money just for incident response."
Read case study
Get started with our world-famous Data Risk Assessment.
Critical findings report
1x1 with a data security expert
Full access to the Varonis Data Security Platform
Get started in 15 minutes