Varonis for
UNIX & Linux
Automatically find and secure sensitive data in Network File System shares on Linux and UNIX operating systems.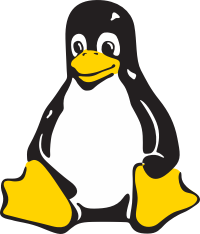 Challenge
Sensitive data sprawls unseen on NFS shares, and managing UNIX, and POSIX ACLs adds even more complexity to preventing potential data misuse, abuse, and exfiltration by unauthorized users.
Solution
Automatically discover sensitive data across Linux or UNIX servers and UNIX-accessible NAS devices and see where your most valuable and vulnerable data is at risk. Varonis lowers your risk of data exposure by transparently monitoring NFS and Samba activity and alerts you to potential threats, like unauthorized changes to config files or permission changes on critical directories.
Automate security and compliance.
Our proprietary threat models use AI and machine learning to continually adapt to behaviors specific to your organization, automating and scaling your UNIX/Linux security and compliance without additional overhead.
Get to least privilege with low effort.
Enumerate users and groups in LDAP, NIS, Centrify, and AD. See where files are overexposed to too many people. Safely simulate and commit changes to enforce least privilege.
See all the action and none of the noise.
See a consolidated, human-readable log of every file and folder action and easily correlate events from *NIX systems with activity from Windows, Active Directory, VPN, and Office 365. Use your audit trail to investigate security incidents, find lost files, and prove compliance.