Varonis for Exchange Online
Prevent unwanted data exposure and alert on abnormal email activity.
Trusted by 7,000+ companies worldwide
Go beyond native capabilities.
As a Microsoft Solutions Partner, Varonis provides critical security capabilities beyond what Microsoft can offer natively. Varonis helps you identify where there are large concentrations of sensitive data in Exchange mailboxes, where mailboxes are exposed, or when there is risky mailbox activity. Instantly visualize and quantify risk across your Exchange and Microsoft 365 environment — no matter how large and complex — and proactively reduce your exposure.
Discover
Auto-discover and classify sensitive data.
Varonis scans every user and shared mailbox and calendar, flags the sensitive data within both the body and attachments, and shows you exactly where it lives and who has access to it with an easy-to-read file tree. Gain visibility into exposures in Exchange and strengthen
DLP efforts with accurate classification.
Protect
See data exposure with deep permissions analysis.
Visualize your Exchange permission structures to ensure only the right people have access to important mailboxes, public folders, and calendars. We calculate effective permissions so you can prioritize remediation based on risk. Easily limit access change permissions to a small group of admins, archive and delete stale users to enforce least privilege, or correct guest permissions associated with a shared mailbox containing sensitive data.
Detect
Detect suspicious email behavior.
Varonis' behavior-based threat models can spot email anomalies proactively. Detect unusual permission changes, automatic forwarding, and malicious attachments in real time. Investigate incidents faster with a complete audit trail of mailbox access activity correlated with events in Active Directory, Microsoft 365, and corporate file shares.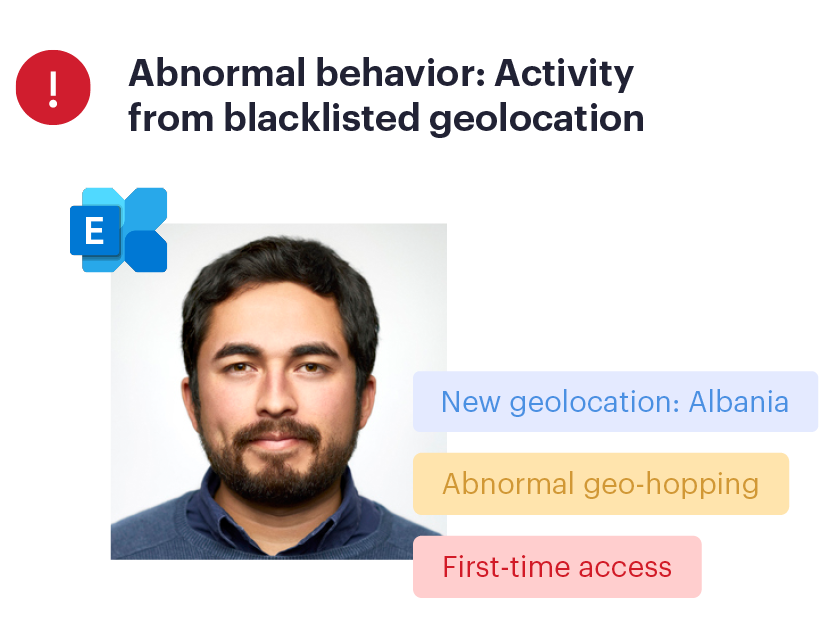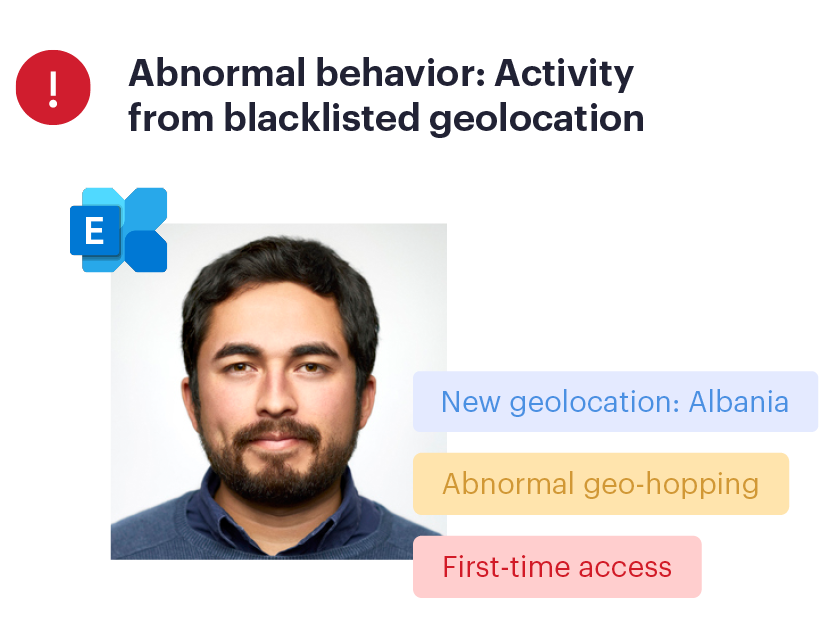 Monitor
Monitor email security posture.
Continuously assess your email security posture with a real-time Exchange dashboard. See where there are large concentrations of sensitive data in Exchange mailboxes or where mailboxes are exposed. Easily drill down from these widgets to see the scope of each mailbox's permissions and limit the risk.
Monitor
Comprehensive Microsoft security
Instead of dozens of siloed admin portals that provide partial visibility, Varonis offers comprehensive data coverage across the Microsoft 365 suite, including Azure Storage. The unified console helps your team easily understand and minimize data risk.
"Varonis gives us crucial visibility into our Exchange Online and OneDrive environments. Knowing that we have enhanced insight into our public cloud and on-premises infrastructure gives us tremendous peace of mind."
Read case study
"Microsoft 365 is huge and its current monitoring capabilities are limited. We need the visibility and insights Varonis provides."
Read case study
"Varonis makes it easy to monitor our hybrid environment. We can go to one place and get all the alerts for both on-premises and Microsoft 365 systems. It puts it all in one place and centralizes our administration."
Read case study
Get the most advanced data risk assessment in the industry. For free.
Critical findings report
Clear path to remediation
Full access to the Varonis Data Security Platform
No strings attached