Policy Pack
Shockingly accurate data classification policies.
400+ GDPR and CCPA policies
Accurate and automatic classification
Built and tested by privacy experts
Never write another confusing RegEx.
Policy Pack gives you access to hundreds of expert-built, auto-updating policies to accurately discover personal information covered by GDPR and CCPA.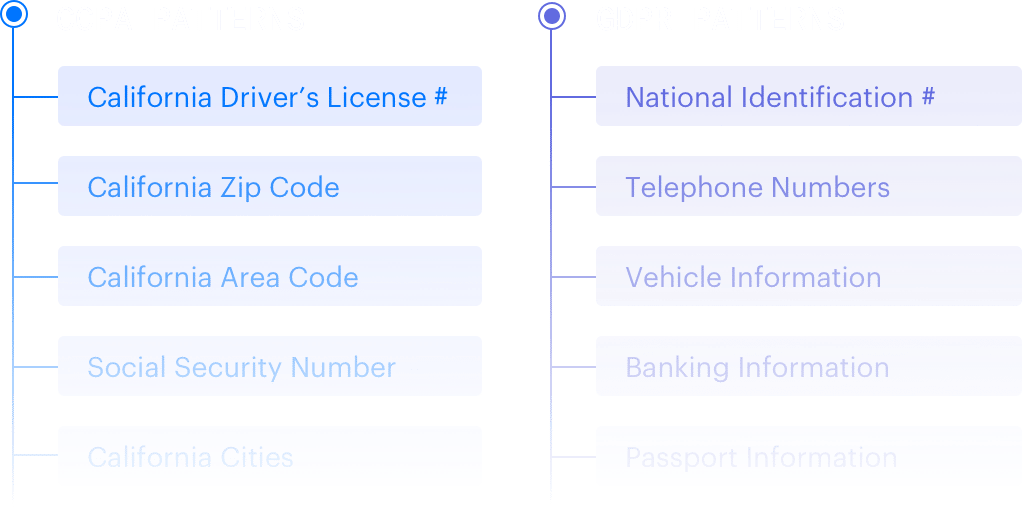 Pinpoint accuracy. Petabyte scale.
Get accurate classification results across petabytes of unstructured data with few false positives. Our policies go beyond regular expressions with proximity matching, negative keywords, and algorithmic verification to generate high-fidelity results.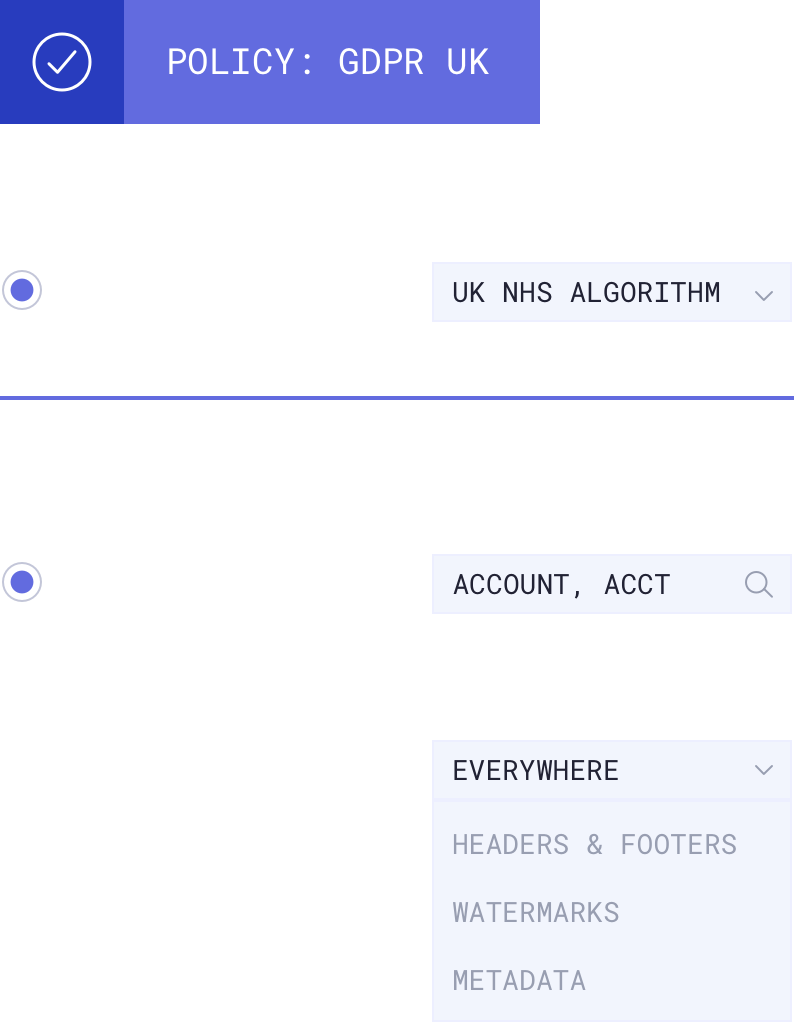 Don't just find personal data, protect it.
Finding personal information is only the first step. With Varonis, you can see which PII is exposed, automate remediation, and alert on misuse.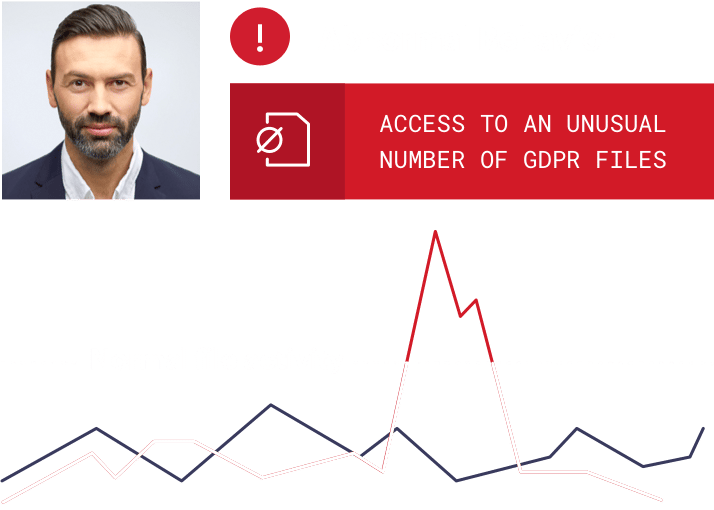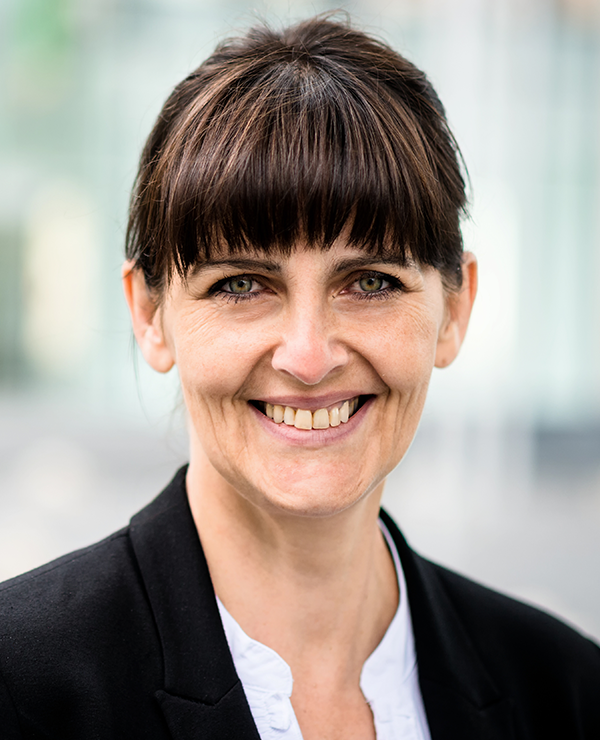 Key features
---
Automatic policy updates
We update our policy definitions automatically so you can be confident your data classification results reflect the latest changes in data privacy laws.
---
Pre-defined audit & compliance reports
Unlock a massive library of reports to provide concrete evidence of compliance. Run reports on-demand or email them on a schedule.
---
GDPR & CCPA dashboards
Prioritize data risk based on sensitivity, exposure, and staleness. Demonstrate remediation progress with dashboards that track PII exposure over time.
---
Advanced threat detection
DatAlert
monitors regulated data access and alerts you to abnormal PII activity from ransomware to insider threats.
---
---
Attack surface reduction
Automatically restrict access to personal information and minimize its exposure with the
Automation Engine.
---
DSAR automation
Fulfill data subject access requests (DSARs) and Right to be Forgotten requests with ease using
DatAnswers
. Export the results to be moved, deleted, or quarantined.
---
Policy enforcement
Reduce risk by finding stale personal information and moving, archiving, or deleting it with a
Data Transport Engine
rule designed around your retention policies.
---