Varonis for Microsoft 365
Protect your critical Microsoft 365 data with least privilege automation, data-centric UEBA, and world-class data classification.
Trusted by 7,000+ companies worldwide
Why is Microsoft 365 so hard to protect?
Every day, employees share thousands of sensitive files with too many people, exposing data to the entire organization, or even the entire internet. Varonis provides real-time visibility and control over your critical data and automatically remediates risk while you sleep.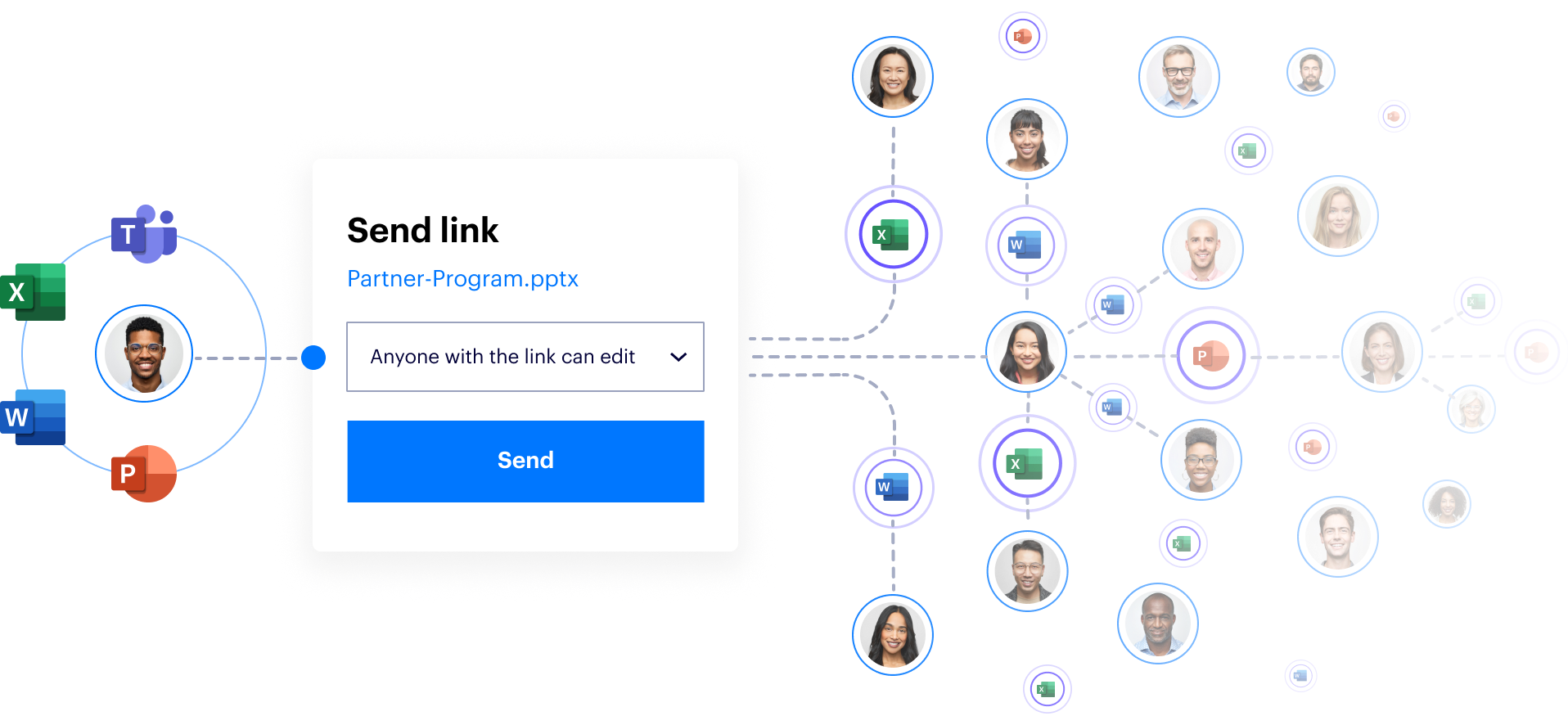 Remediate
Least privilege automation
Effortlessly eliminate data exposure from shared links and excessive permissions. Varonis makes intelligent decisions about who needs access to data and who doesn't — continually reducing your blast radius without human intervention and without breaking the business.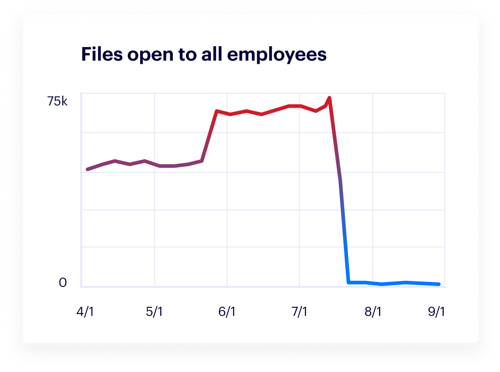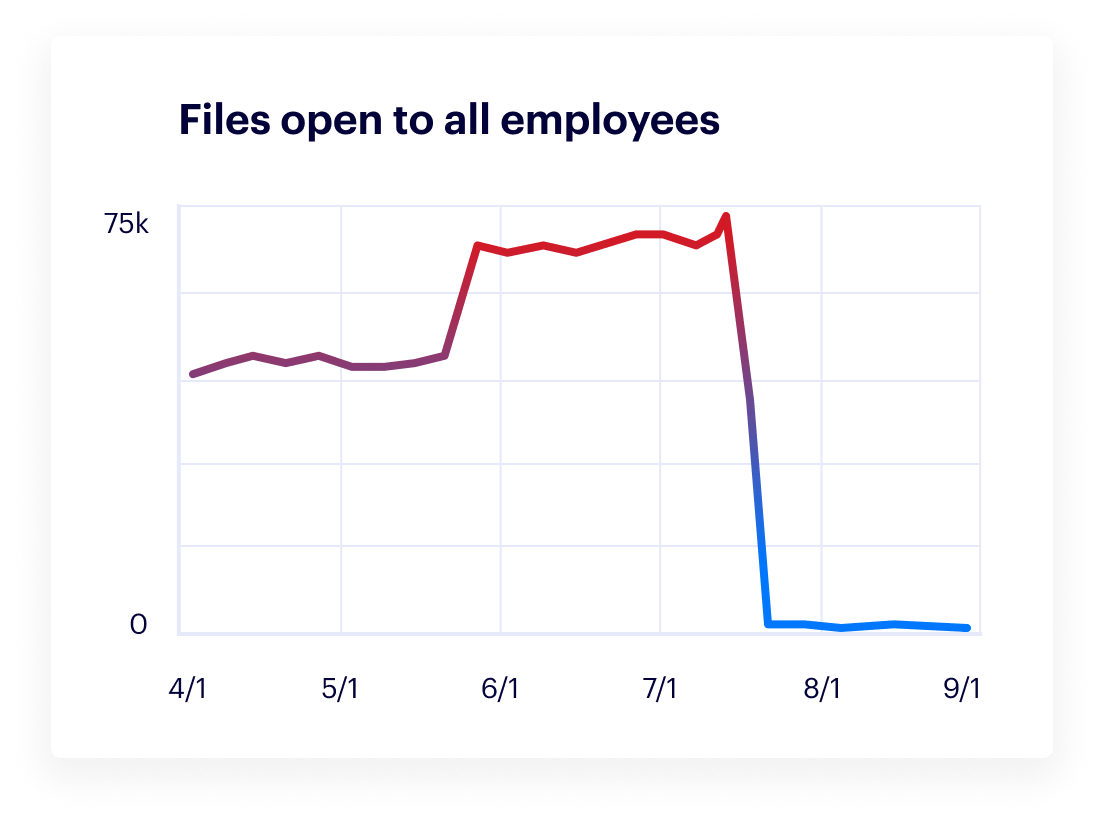 Classify
Data classification with pinpoint accuracy
Varonis' vast library of policies goes beyond Microsoft's native rules. We use proximity matching, negative keywords, and algorithmic verification to generate accurate results. Easily prioritize risk by seeing where sensitive data is concentrated and where it's at risk.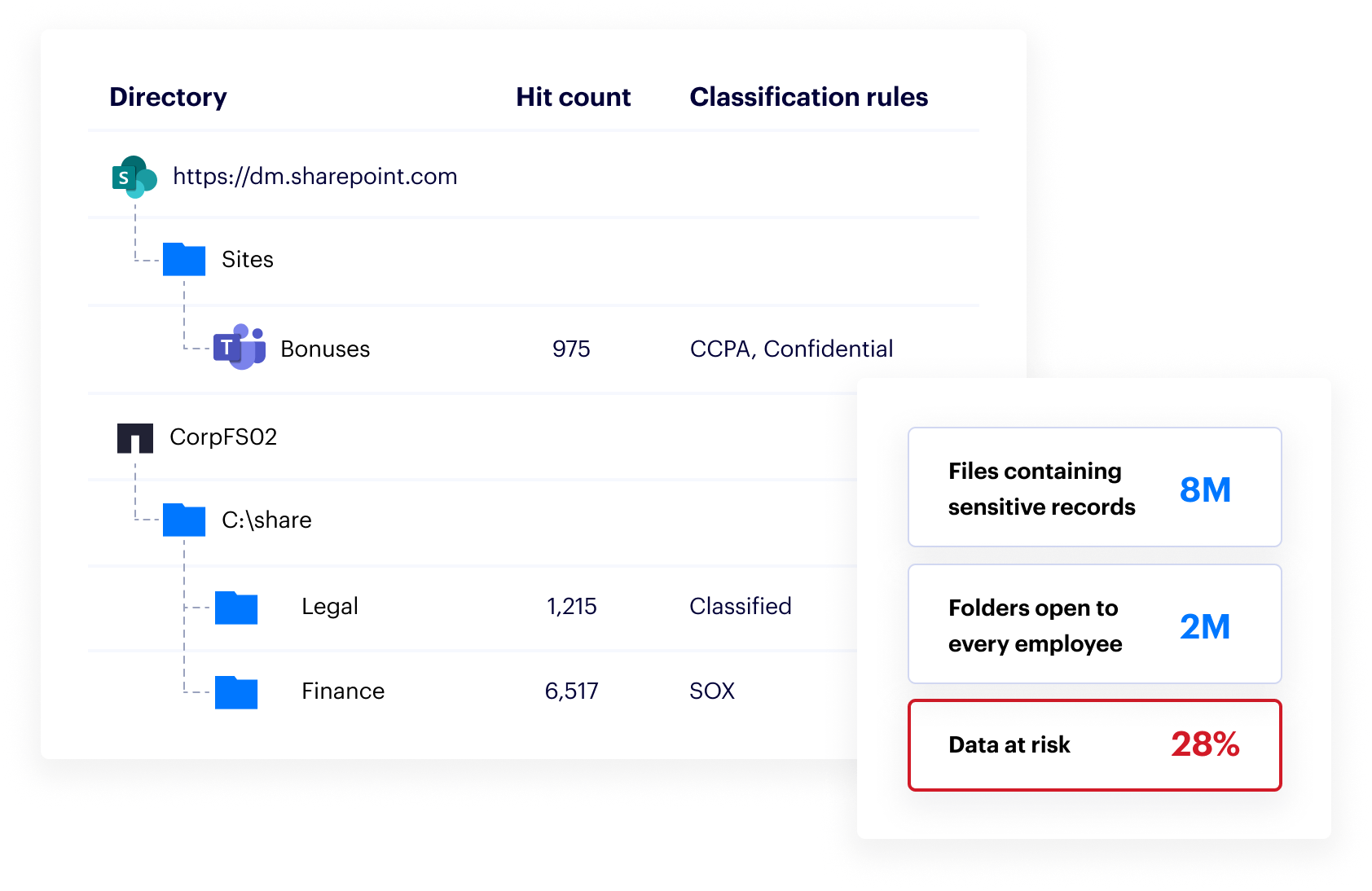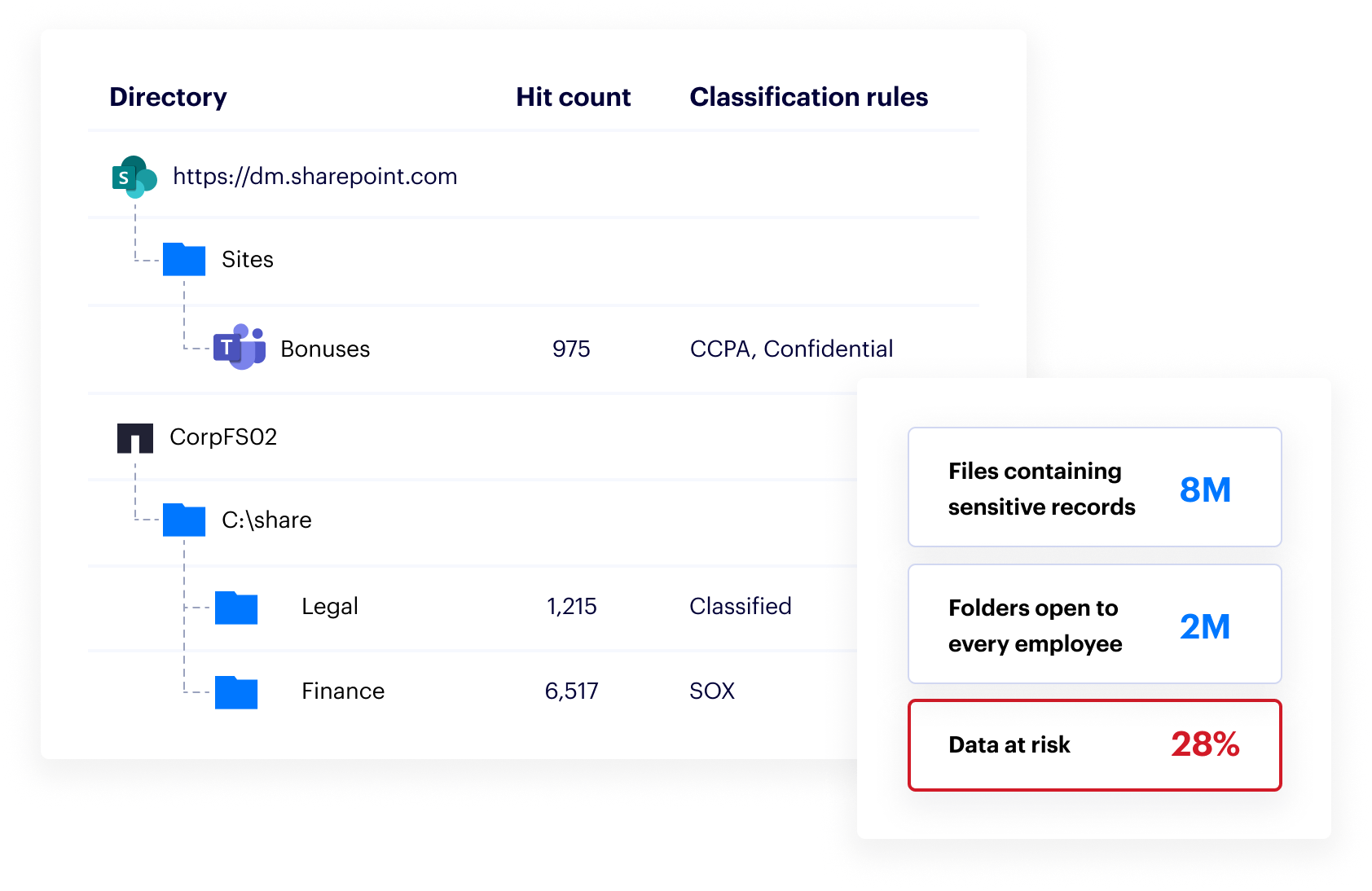 Protect
Accurate and scalable sensitivity labels
Varonis fully integrates with Microsoft Purview Information Protection (MPIP), so the labels we apply will be fully compatible with your EDR, DLP, and DRM stack. Create granular labeling policies to fit your organization's data protection and privacy requirements and Varonis will automatically and consistently label files on-premises and in Microsoft 365.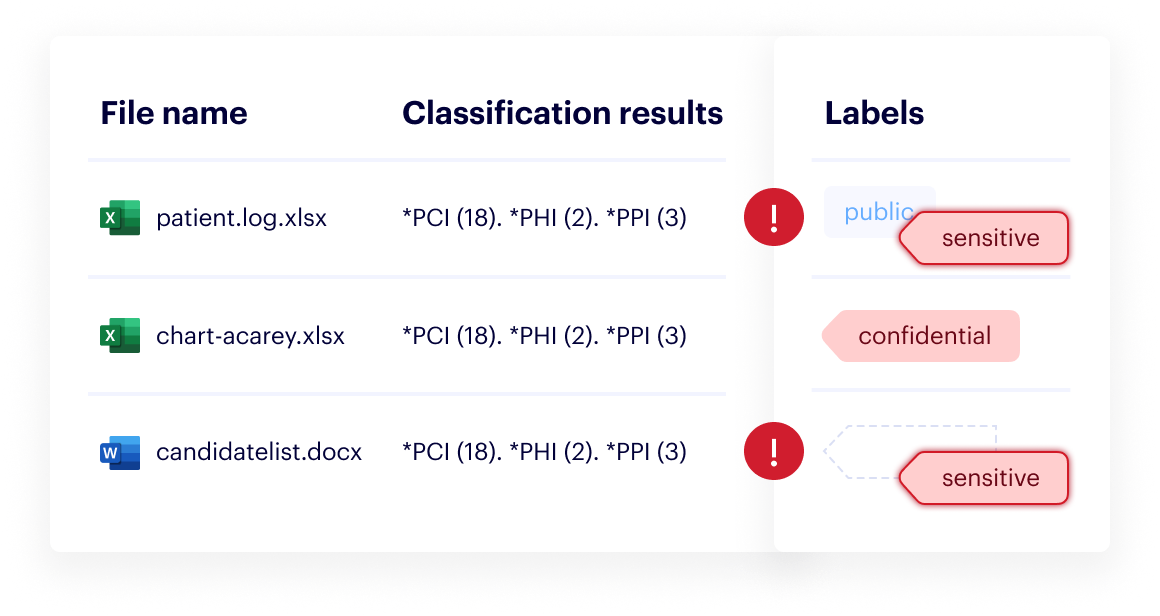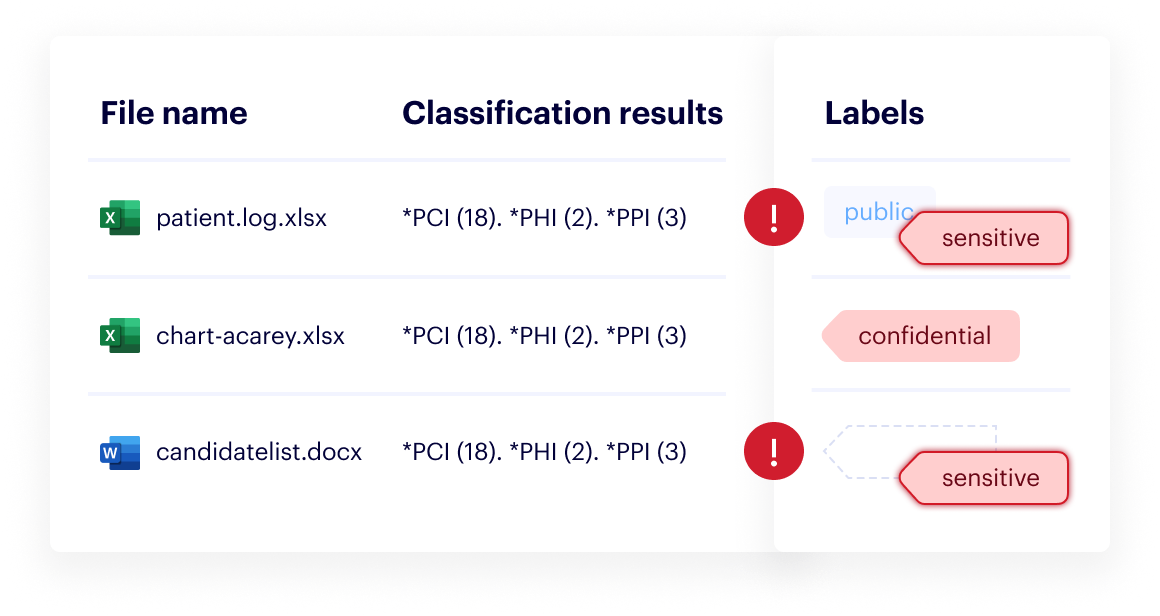 Detect
Data-centric threat detection and forensics
Varonis enhances built-in Microsoft alerting by combining activity from Microsoft 365 and Entra ID (formerly known as Azure AD) with on-premises and perimeter telemetry. Our
behavior-based threat models
detect abnormal activity proactively and can stop threats to data before they become breaches. Enriched logs with activity from on-prem and cloud apps are consolidated into a single interface, making investigations fast and comprehensive.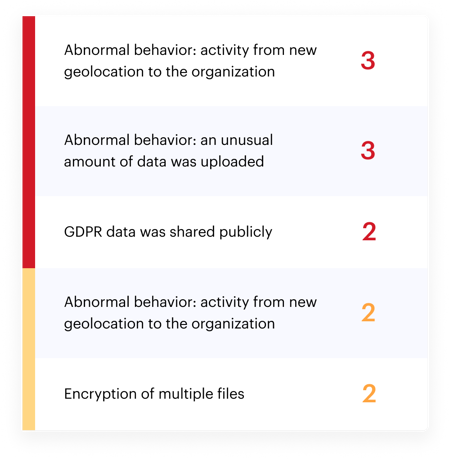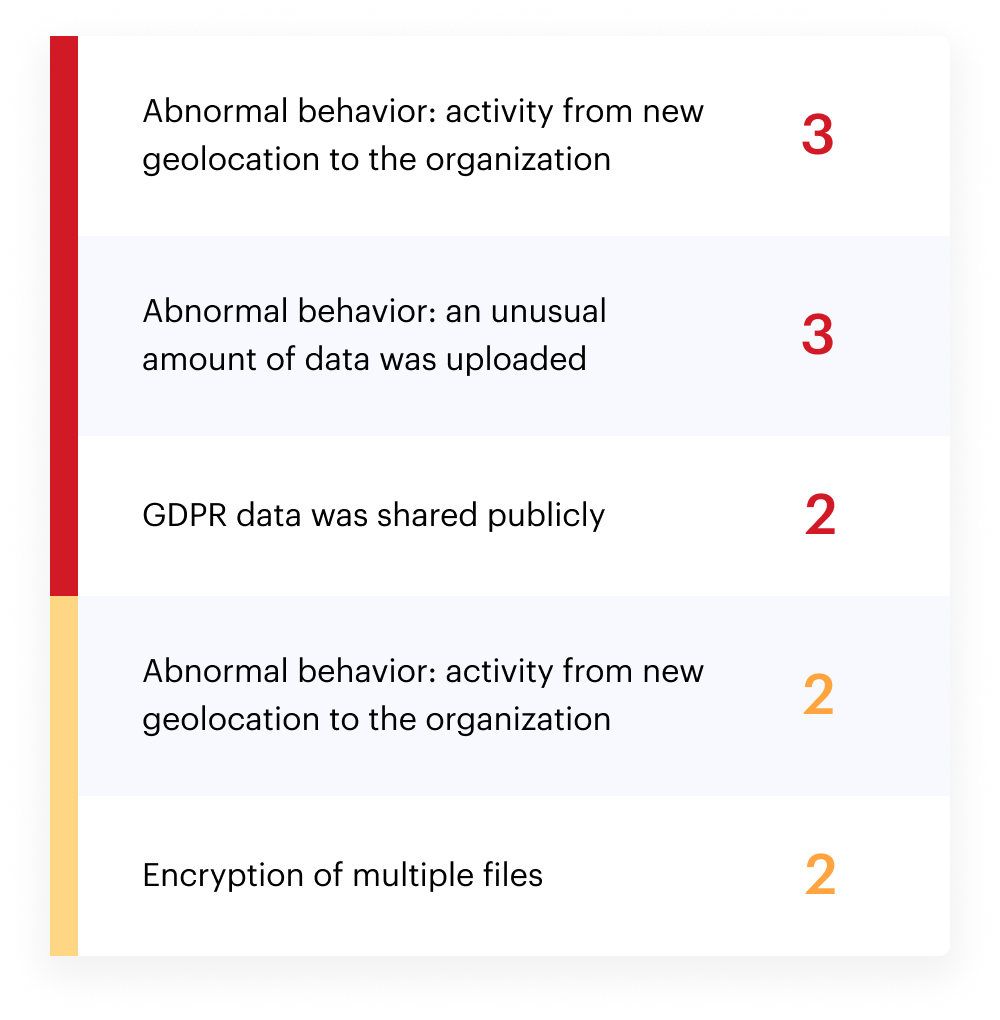 Monitor
Comprehensive Microsoft 365 security
Instead of dozens of siloed admin portals that provide partial visibility, Varonis offers comprehensive data coverage across the Microsoft 365 suite,
including Azure Storage
. The unified console helps your team easily understand data risk and how to minimize it.
Key features
Entra ID monitoring
Varonis monitors Entra ID activity — logons, user and group changes, admin role changes, etc., and enriches those events to help you easily spot anomalies that could indicate an account has been compromised.
Unified audit trail
Instead of dozens of siloed admin portals that provide inconsistent views, Varonis puts Microsoft 365, including Teams, SharePoint Online, Exchange Online, and Entra ID events into context with other platforms like Windows and NAS events, which allows you to see how things unfold across your enterprise.
Hybrid visibility and control
See data sensitivity, activity, and permissions across cloud and on-premises systems in a single view. Define and enforce data security policies uniformly across all your apps and data stores.
Zero Trust enforcement
Varonis helps you visualize, quantify, and reduce collaboration risk in Microsoft 365 by ensuring that only the right people have access to data.
Privileged account discovery
Auto-discover executives, service accounts, and admins based on user behavior, group memberships, and other metadata.
Pre-defined compliance reports
Report on key risk indicators, effective permissions, user and group changes, data usage trends, and more. Run reports on demand or email them on a schedule.
Incident response team
Our team of security experts and incident responders is available to help customers and trial users alike with investigating security incidents.
Get started with our world-famous Microsoft 365 risk assessment.
Critical findings report
1x1 with a data security expert
Full access to the Varonis Data Security Platform
Get started in 15 minutes