DataPrivilege
Data governance done right.
Reduce IT burden
Enforce Zero-Trust access
Demonstrate compliance
Sensitive information is undermanaged and overexposed.
Data growth is out of control. Employees leave, join, and change roles often. IT is tasked with making access decisions without any context. The result: an ever-expanding attack surface.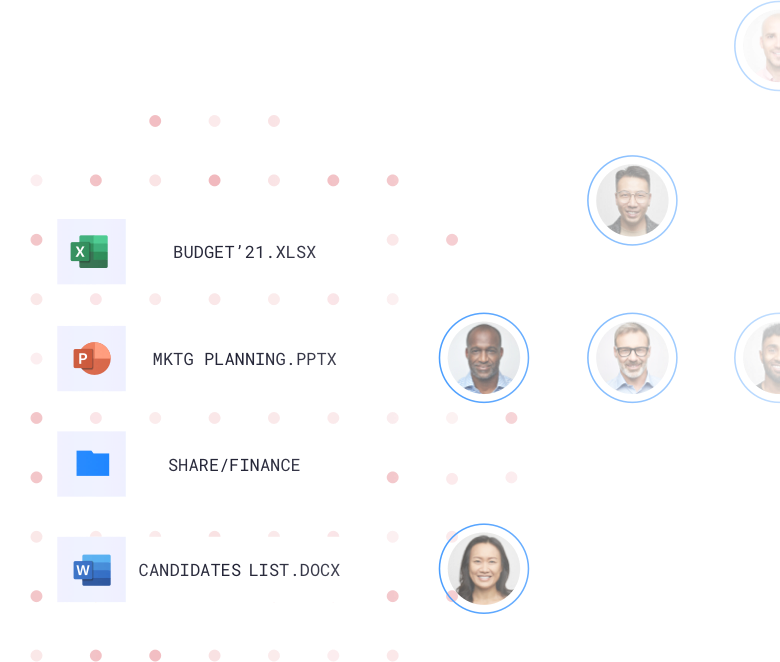 Automate access control requests.
Free up your IT team by empowering business users to manage access to their team's data and applications. Users request access via an intuitive web form, owners approve or deny by replying to an email.


DataPrivilege handles all changes seamlessly behind-the-scenes once all approvals are met. No elevated privileges required.
Review, revoke, rejoice.
Most IT processes are geared towards provisioning access without any system in place to revoke permissions when they're no longer needed.


You'll be shocked how many permissions are revoked by your business users once they can finally see who has access and automate changes.


Create custom schedules for each department


Get ML-driven removal recommendations



Alert owners when certifying sensitive data access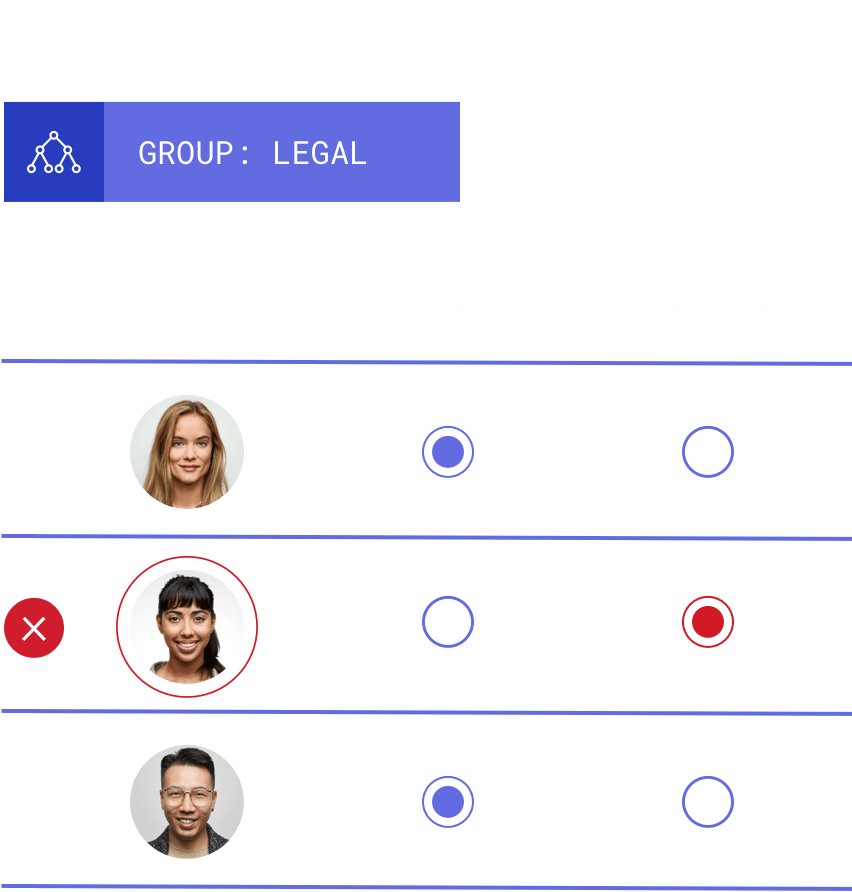 Integrate with your IAM and ITSM systems.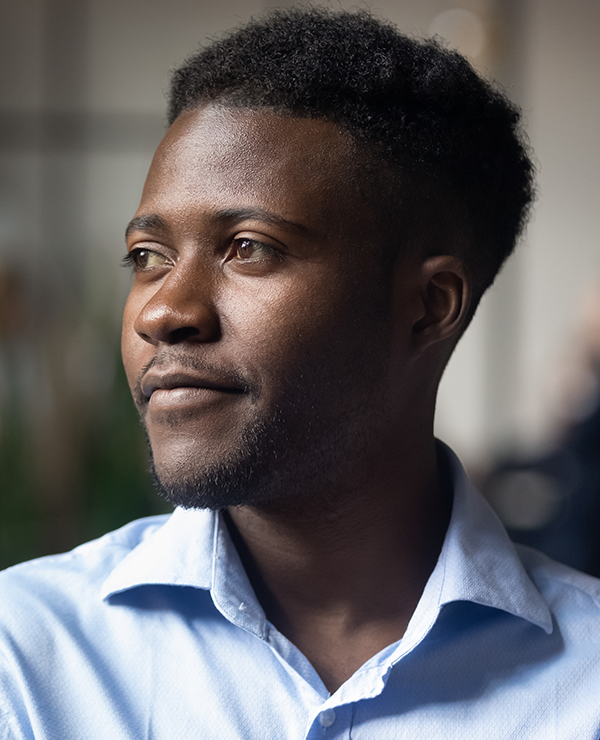 Key features
---
Ethical walls
Automatically prevent new requests from being approved that would violate your business rules. We'll detect and notify you of any existing rule violations and autocorrect them.
---
Custom review schedules
Set up different schedules for your entitlement reviews based on department or data sensitivity. You can also recertify access on an ad-hoc basis.
---
Multiple authorizers
Owners and authorizers can respond to permissions requests directly via email, in multiple languages, or within the DataPrivilege web application.
---
---
Built-in compliance reports
All actions in DataPrivilege are logged and our reports provide evidence of process adherence and help satisfy compliance requirements.
---
Self-service portal
Owners can review access to their data or apps on-demand, make permissions changes, monitor data usage, and run reports—all with an intuitive web portal, and without IT's help.
---
Local group support
DataPrivilege allows you to set administrative access through local groups: delegate privileges with automated expiration of access.
---