Varonis for Salesforce
Salesforce data protection built for security teams
Prevent data exfiltration and insider threats.
Rapidly right-size Salesforce permissions.
Deploy in minutes without agents.
Reign in excessive access.
With complex roles, permission sets, and org-wide configurations, it's virtually impossible to see which users can do the most damage in Salesforce. Varonis gives you a complete view of effective access for every Salesforce user so that you can easily right-size permissions and get to a least-privilege model.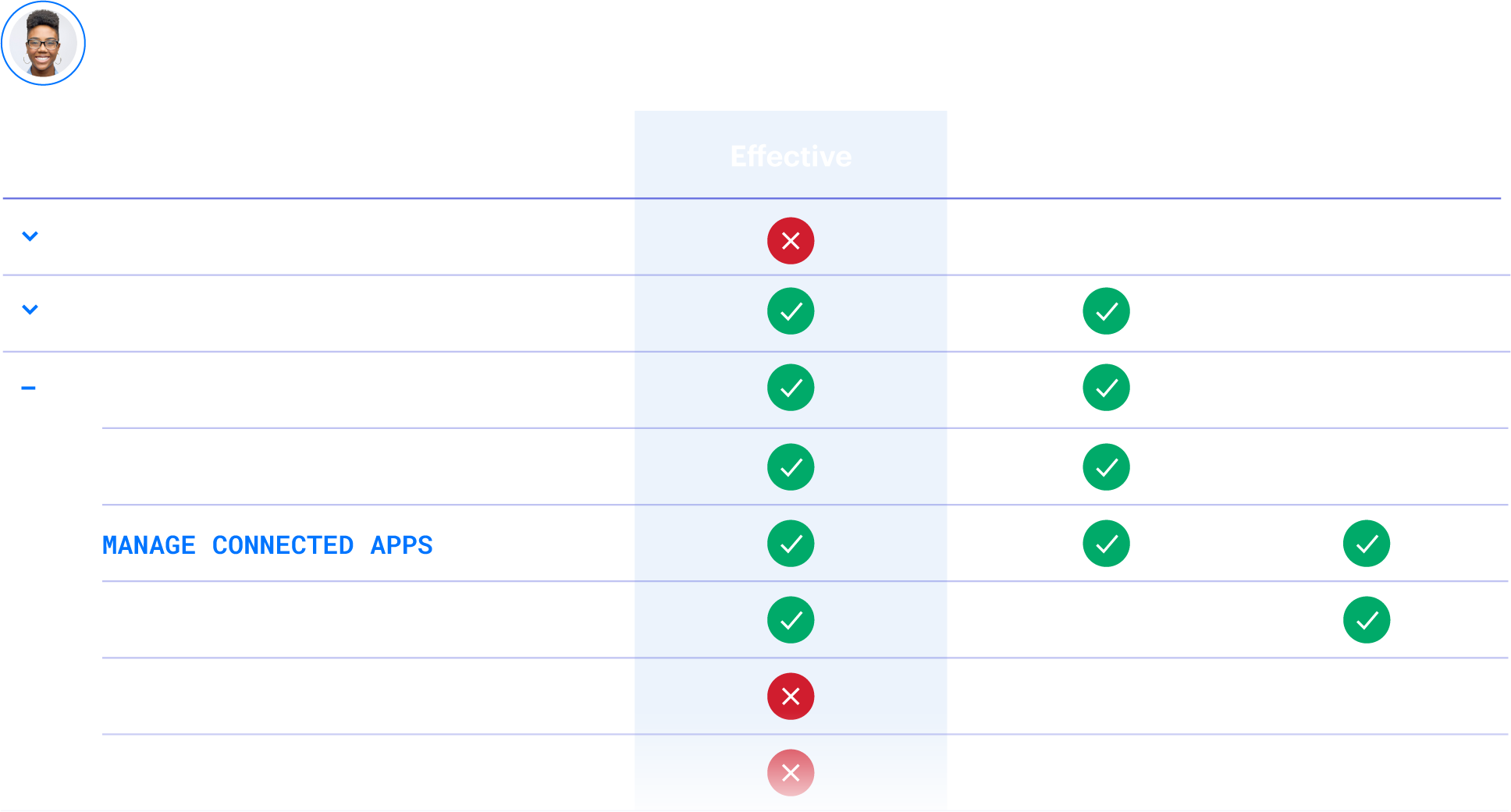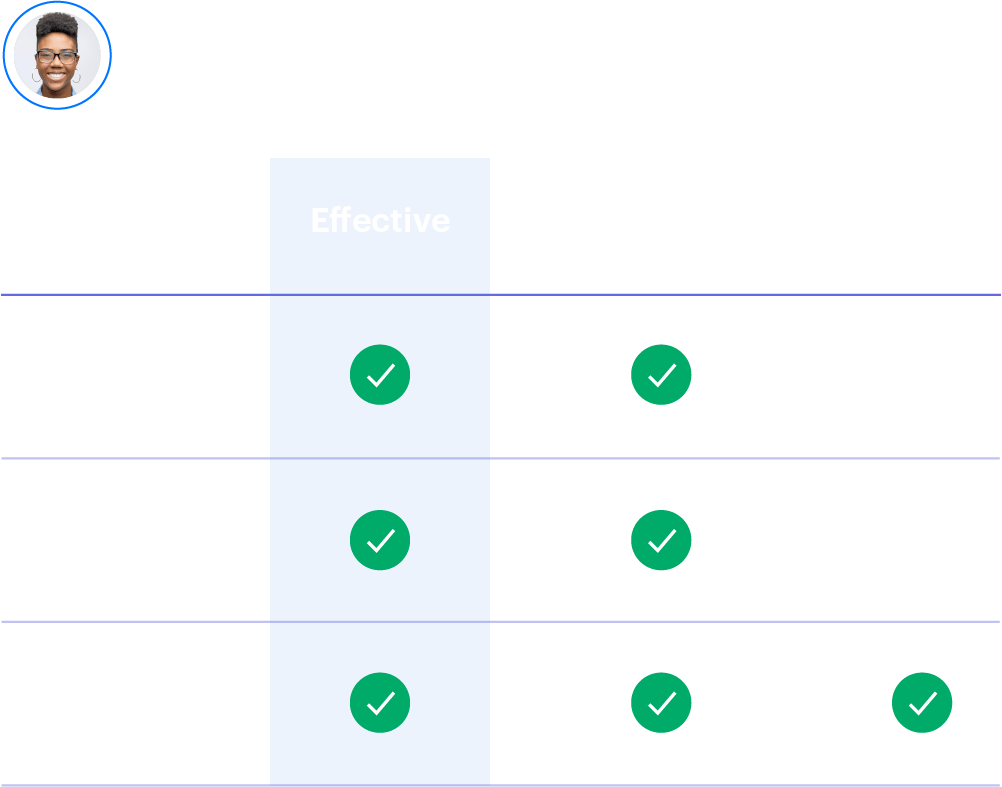 Meet your Salesforce safety net.
Locate sensitive data in hard-to-find places.
Varonis scans every file and attachment across your Salesforce instances, flags the sensitive ones, and shows you where you're at risk.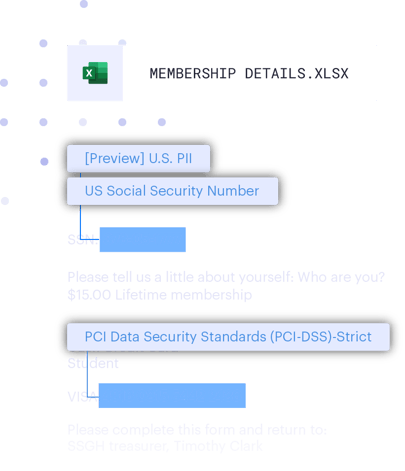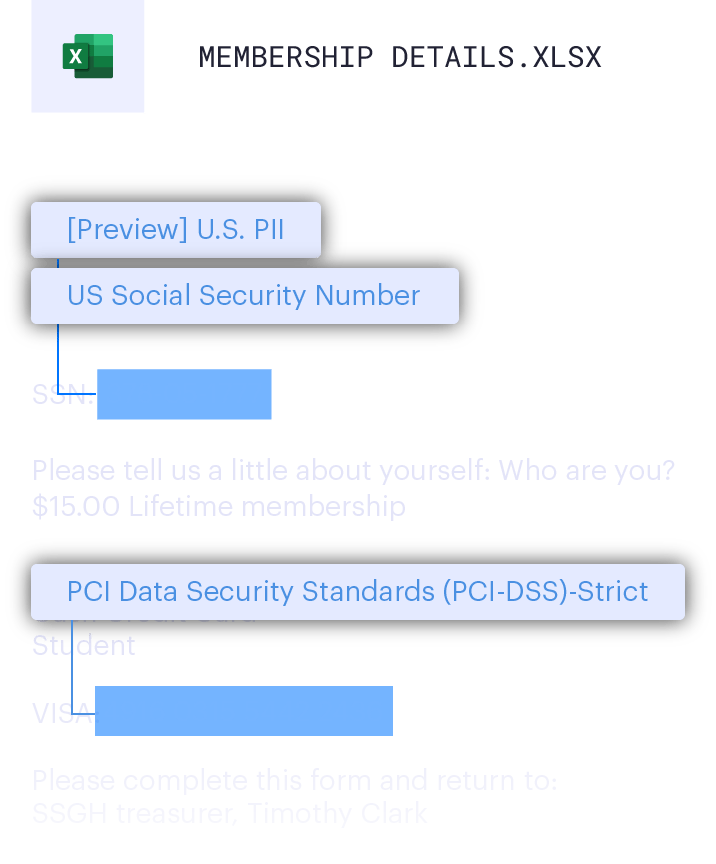 Stop attackers and rogue insiders.
If your top salesperson exported sensitive contracts and account lists before resigning, would you know? Varonis detects suspicious activity — such as accessing an unusual number of records, escalating privileges, or disabling critical updates — that could put your Salesforce data at risk.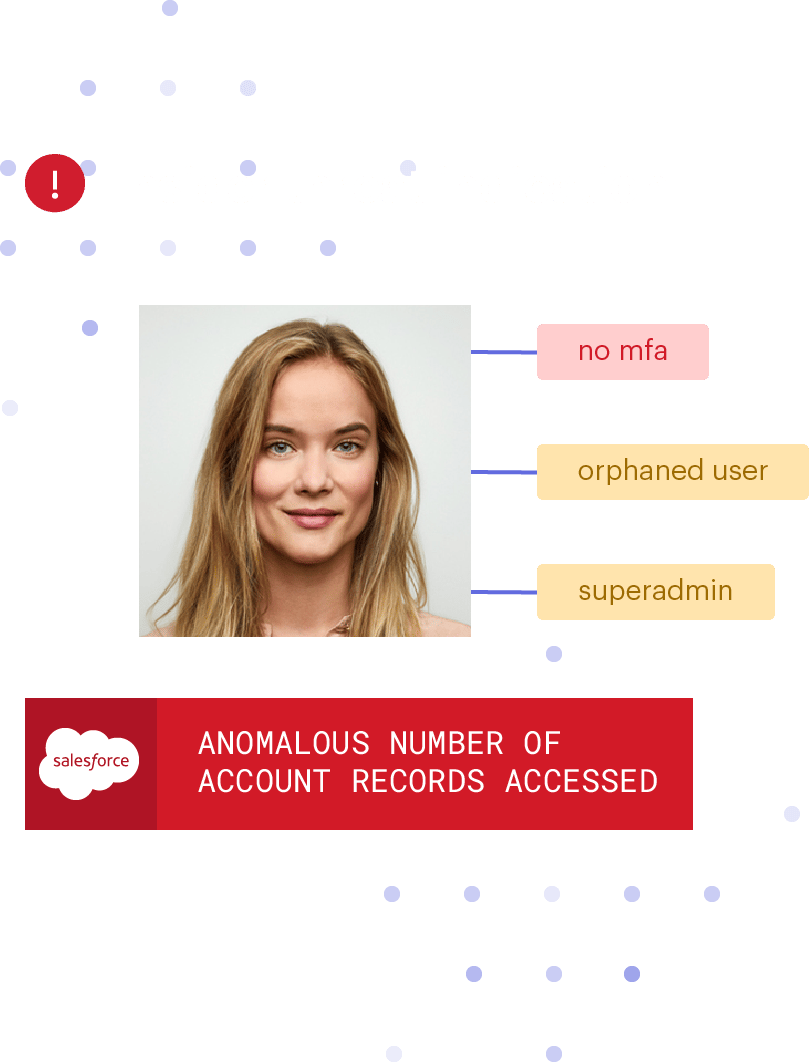 Strengthen your SaaS security posture.
Varonis monitors your Salesforce environment for misconfigurations that could expose data. We surface risks — say, an app with too many admins — and incorporate findings from our threat research team. Rather than requiring you to configure complicated workflows to remediate each issue, Varonis automatically fixes misconfigurations in Salesforce with a simple button click.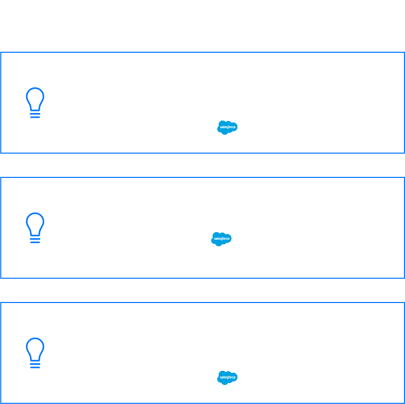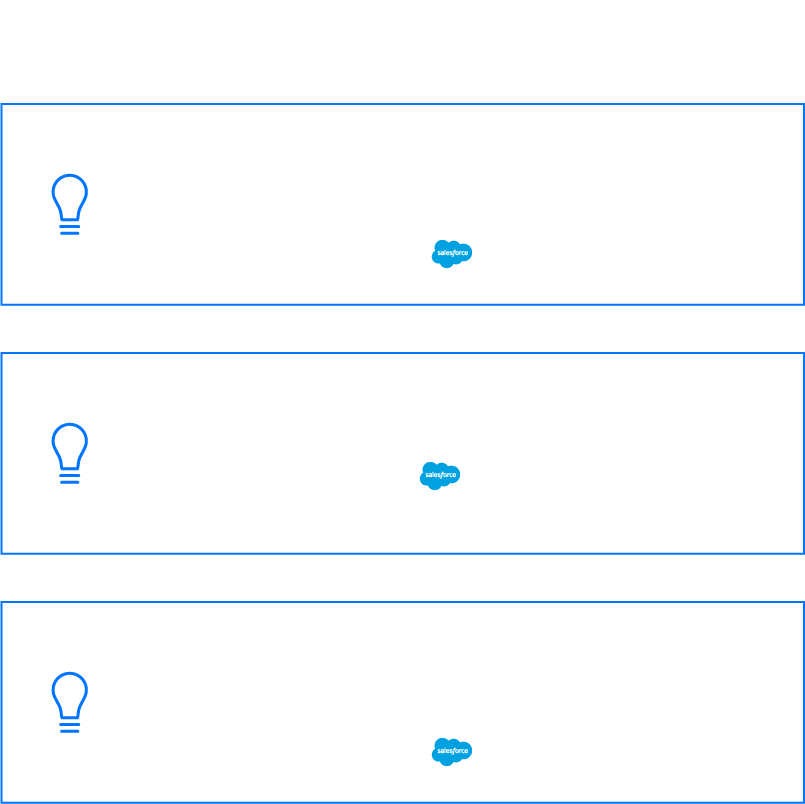 Integrations
Integrate with Salesforce Shield
Varonis ingests Shield events, such as Rest API activity, Aura requests, and Lightning interactions, and enriches them with Varonis' unique metadata to supercharge threat detection and investigation. Ready-made alerts make Salesforce Shield events actionable — no Apex coding required. Our audit trail includes Shield events, plus data sensitivity, user details, and related events across disparate Salesforce Orgs and even across cloud apps.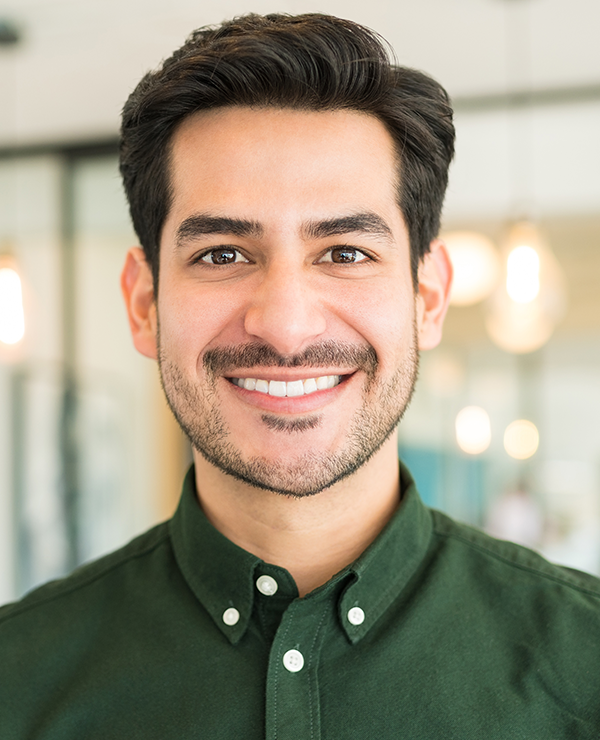 Key features
---
Sensitive data discovery
Automatically find sensitive or regulated data in Salesforce record attachments.
---
Data loss prevention
Apply enhanced monitoring to external
and guest users and track
access to sensitive or regulated information.
---
Shadow instance discovery
Uncover shadow
Salesforce instances that may not be monitored by your security team.
---
Salesforce entitlements
Get a clear view of
effective
permissions
in Salesforce
,
including exactly
what users can do and how they got that access.
---
Permissions comparison
Compare two users' aggregated permissions side-by-side with a simple click of a button to quickly identify discrepancies.
---
SSPM and compliance
Discover
critical
misconfigurations
and compliance violations
that could
expose sensitive data
.
---
---
Forensics audit trail
Easily correlate user activity in Salesforce with
other
mission-critical
SaaS apps
, all
in
a
single interface.
---
Privileged account monitoring
Track enrollment of new admins, admin account changes,
and
segregation of duty
violations by admins.
---
Stale identity removal
Remove unused admin accounts, stale privileged users,
and
terminated external contractors.
---
Secure offboarding
Make sure employees and vendors don't have access to your Salesforce instance after they leave the company.
---
Unmanaged, non-SSO user tracking
Easily track down non-federated personal accounts logging into your corporate Salesforce.
---
Cloud-native API deployment
Point DatAdvantage Cloud at your existing cloud services and identity providers without any complex architecture changes or proxies.
---