Varonis for Qumulo
Protect your Qumulo file shares with world-class data classification, least privilege automation, and data-centric UEBA.
Trusted by 7,000+ companies worldwide
Classify
Sensitive data discovery and classification
Our vast library of data classification policies finds sensitive data hidden in your Qumulo file shares. Varonis goes beyond regular expressions with proximity-matching, negative keywords, and algorithmic verification to generate high-fidelity results.
Monitor
Data activity auditing
Varonis monitors Qumulo's file shares without requiring native auditing. We capture all the critical events you need — such as read, move, modify, and delete — and put Qumulo activity into context with other activity across your environment, both in the cloud and on-prem.
Detect
Data-centric UEBA
Varonis' behavioral-based threat models detect abnormal data activity in real time — stopping threats to data before they become breaches. Our UEBA augments Qumulo's backup capabilities for comprehensive ransomware protection.
Protect
Risk dashboards
Customizable dashboards provide a real-time view of your data security posture and allow you to drill into any user or group to see exactly what data they can access.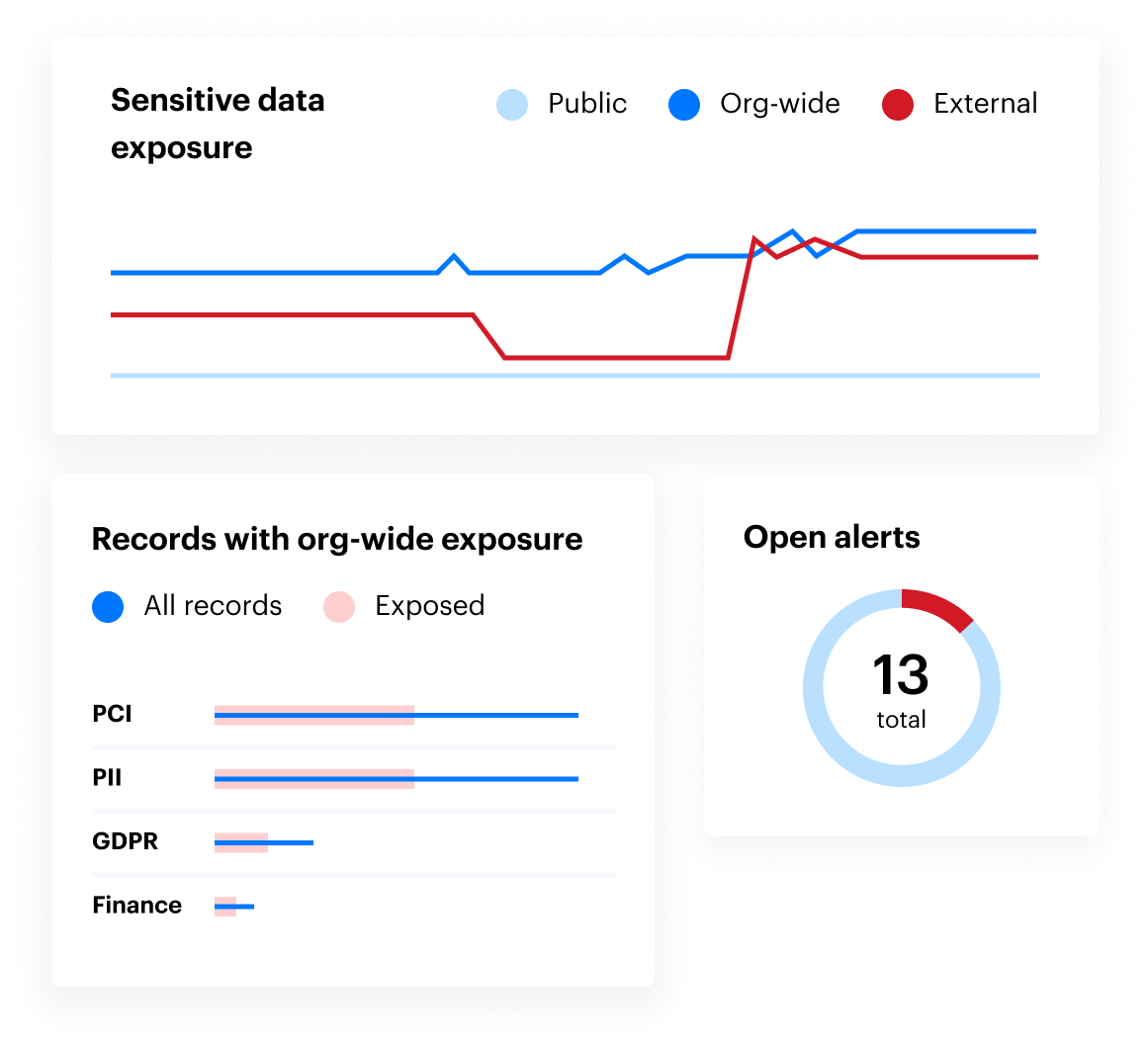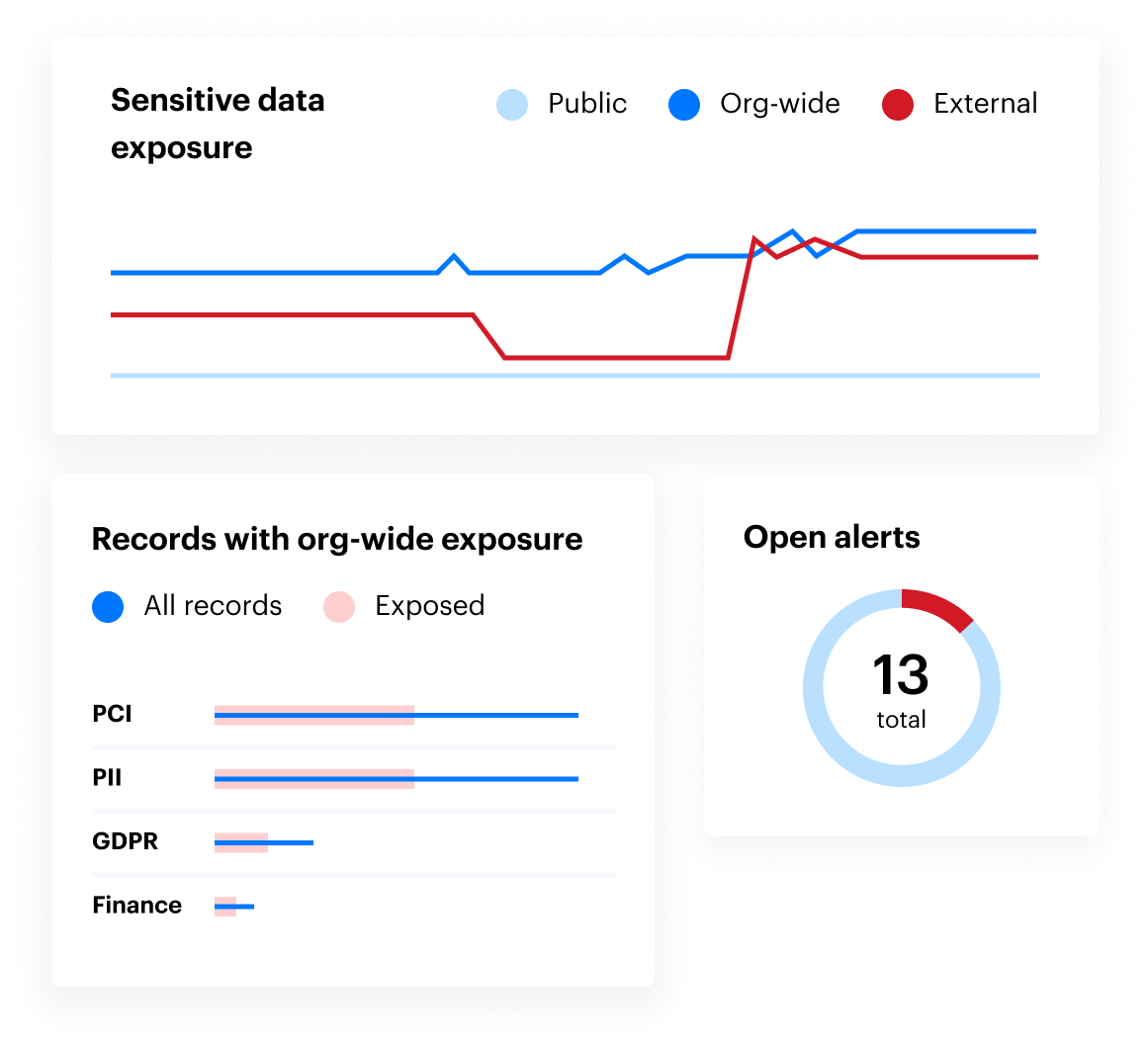 "Varonis does a fantastic job at automating tasks, quickly detecting threats, and allowing you to lock down and clean up your infrastructure."
Read case study
"Varonis is a one-stop shop. It does it all and wraps it up in basic or detailed reports, depending on whom you're presenting the information to. I don't have to spend hours looking through six different sources to find out what's going on in the network. It's all right there."
Read case study
"Pre-Varonis, we would have ran around, scouring our servers, and spent tons of wasted hours looking through event logs to try and get a handle on what was happening. With Varonis, we have alerts that allow us to quickly understand and resolve situations."
Read case study
Get started with our world-famous Data Risk Assessment.
Receive a critical findings report.
Review 1:1 with a data security expert.
Gain full access to the Varonis Data Security Platform.
Get started in 15 minutes.