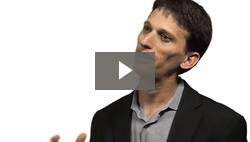 We've entered into a new era, an era where organizations have more digital data than ever that must be continuously managed and protected in order for it to remain safe and retain its value. To do so, organizations need continuous, up-to-date information about the data. But, simply collecting the metadata will not be enough to understand the complex functional relationships which surround our data; the metadata must be synthesized and analyzed to help us determine where sensitive data is exposed, who it belongs to, who has excessive permissions to it, and identify other data management and protection concerns. The torrent of metadata elements and the functional relationships between them are far too numerous and complex for humans to analyze effectively, so we must turn to automated analysis.
by Ohad Korkus – Executive Vice President of Engineering, CTO and Co-Founder
Data and its associated protection and management requirements are growing at an extraordinary pace. Without a scalable framework to manage and protect data, organizations will fail to keep up with their already overwhelming data related tasks. Manual processes have already proven to be ineffective; one-dimensional reporting tools are not constructed to accommodate increasing data volumes or multi-dimensional functional relationships, and will present only an ineffectual slice of the data governance picture. IT organizations urgently require an automated solution for data governance that can meet their management requirements quickly, effectively, and completely.
The Varonis metadata framework has successfully transformed ineffective, manual data governance processes to automated, precise, decision-enabling workflows for over 750 organizations.